Get closer to the racing action at Donington Park this weekend!
How would you like to get as close as possible to the racing action at the British Sportscar Weekend at Donington Park this coming Saturday and Sunday? MG Car Club members can really do their bit for the cause by volunteering as a race marshal at this prestigious inaugural event, which features a packed schedule of thrilling MG and Morgan motorsport action.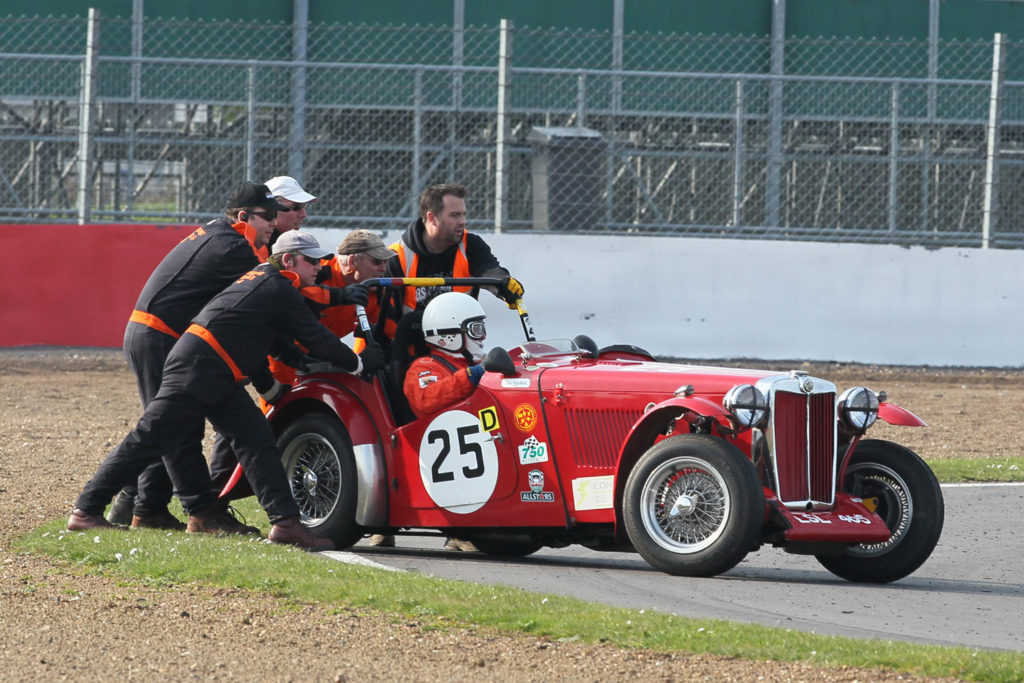 Experience is welcomed but by no means essential. Don't worry if you've never been involved before, as there will be enough seasoned marshals around to help those unfamiliar with the task at hand. It should certainly make for a memorable occasion; with previous volunteers all saying how much they had enjoyed themselves at the end of the day. What's more. entry is free for all marshals.
On the Sunday, the schedule has been re-worked to ensure you won't miss a minute of World Cup final action if you're a keen football fan. The new plan means that all track activity will have been completed by 4pm and MSVR have agreed to keep open various TV facilities including the new café called Garage 39. In addition, Equipe will open its hospitality facility located in paddock 1 to everyone.
Volunteers are welcomed on Saturday and Sunday, or for both days. To get involved, contact John Hutchison via johnh@mgcc.co.uk or by calling 01235 849738
---