Affiliated MGCC – Antwerp
Newsletter, June 2020.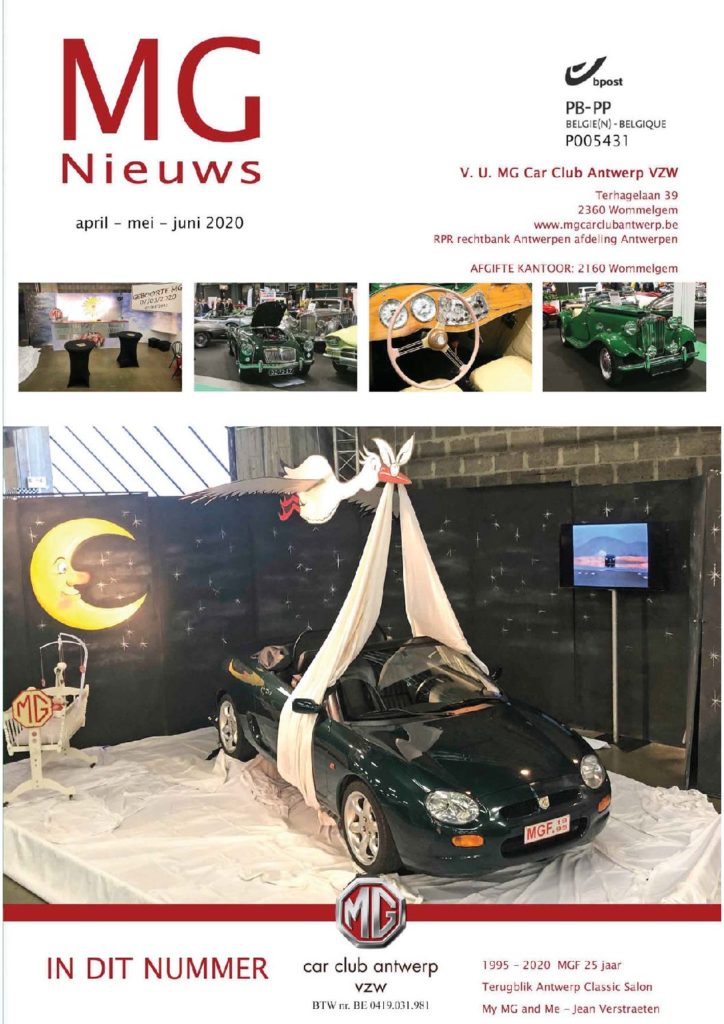 Danish newsletter
One of the first newsletters of 2020 from the MGCC Danish Centre: MG Bladet, Nr.2, March 2020.
P.C.
EEOTY – 2021
The EEOTY 2021 is being held near Lisbon.  There are some differences with previous years which have been incorporated in order to take account of difficulties raised at previous events. The main difference is that the Lisbon event will take place in May and not the usual August. There is also one complete non-driving day. The precise details are yet to be revealed, but below you will find an update newsletter from the organisers.  Feel free to contact them, especially Isabel, as English is not an issue for them.
P.C. 13/2/20.
MG Marque Centenary
Below is a brief rationale for the MGCC's decision to start a year's centenary celebrations in 2023.
MGCC Danish Centre
The October 2019 magazine of our affiliated MGCC Danish Centre may be found below.
P.C.
MGCC Danish Centre
The Danish Centre club newsletters 'MG Bladet' for September and October 2019 may be found below.  PC
Antwerp club
The Antwerp affiliated club newsletter 'MG Nieuws' for  September may be found below.
PC
EEOTY 2020
I would like to encourage entries for the 2020 EEOTY . Please see attached information. The newsletter has more information.
Peter Cook
2018_EEotY_Postkarte_final