Awards success for MGCC
The winners of the 2019 National Car Club Awards, in association with Tourism Ireland, were revealed at a glittering awards dinner, hosted by Wheeler Dealers' Mike Brewer on Saturday 23 March, celebrating the best of the UK classic motoring club scene.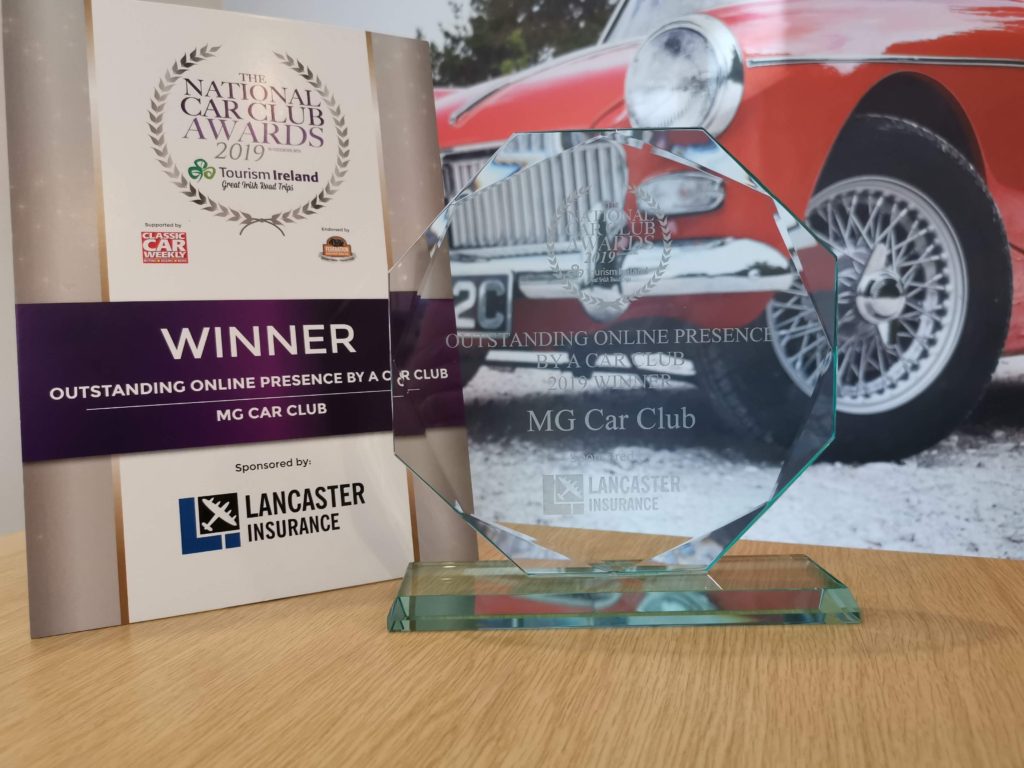 The MG Car Club was nominated for four awards, Outstanding Club Magazine of the Year – Safety Fast!, Outstanding Online Presence by a Car Club, Outstanding Car Club Single Venue Event or Show – MGLive! and National Car Club Young Member of the Year for MGCC YMG member Ellie Macbain-Williams.
Awards judging panel chairman Lee Masters said: "This year was the toughest in terms of judging in all categories as there were so many strong contenders on the shortlist. The atmosphere in the room on the night was incredible and the support and gratitude for all the winners was immeasurable. Congratulations to all our very worthy winners."
Following on from the Club's awards in 2017 (National Car Club of the Year) and 2018 (Young Member of the Year – Ben Hatton) the Club was delighted to be presented with the award for Outstanding Online Presence.
MGCC General Manager Adam Sloman said "We're thrilled – we put a lot of work into our online presence and the numbers of people that interact with us on various social media platforms and who visit our website shows that we're engaging with the whole MG community in a very meaningful way."
Founded in 2016, the awards celebrate the UK classic car clubs, which are the heart and soul of the classic motoring community, and the people that are the backbone, constantly working to attract new members and offering unwavering support to fellow owners.
Supported by Classic Car Weekly and endorsed by the Federation of British Historic Vehicle Clubs (FBHVC), the 2019 judging panel included David Boyce from main sponsor Tourism Ireland and David Whale, Chairman of the Federation of British Historic Vehicle Clubs (FBHVC).