Kimber House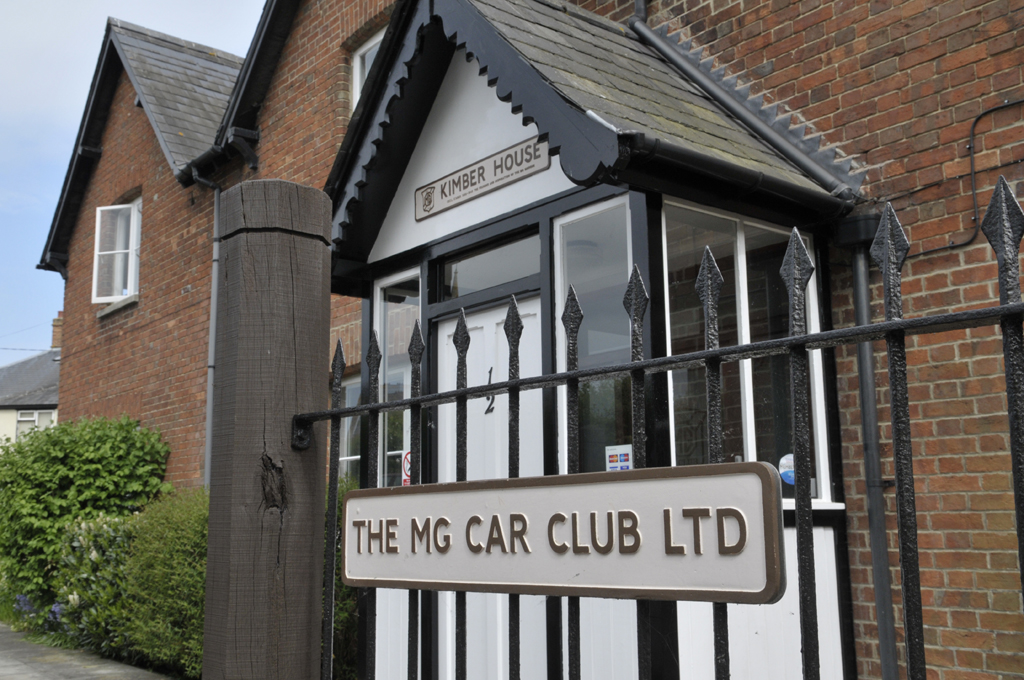 Write the Club a review on TripAdvisor – CLICK HERE
The MG Car Club is an International Club based in Abingdon, the spiritual home of MG.
Since formation in 1930 by John Thornley O.B.E., the Club has provided high-quality support and backing to all its members.
Kimber House is situated on the edge of what was once the MG Car Company's headquarters and factory. This is where Cecil Kimber (Club President from 1935-1945) and John Thornley (General Manager and subsequently Managing Director) successfully ran one of the world's most well-known and well-respected car manufacturing companies.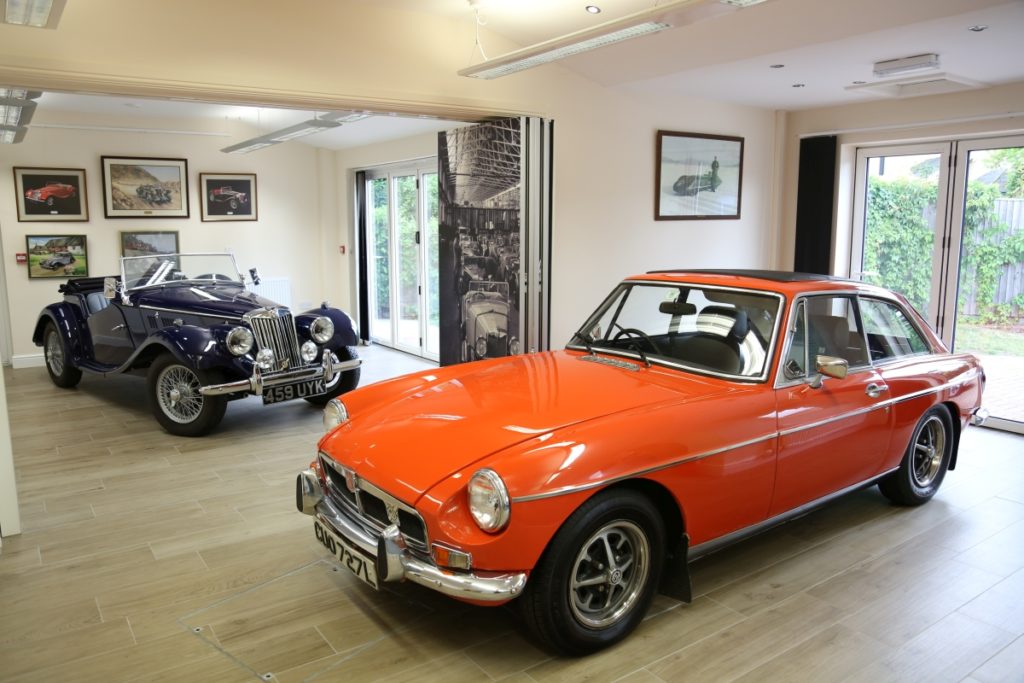 Explore the hidden gem that is the MG Car Club clubhouse. Kimber House is not just our home, it's also an MG museum, with all kinds of treasures on display!
We have exhibitions of various MG and MGCC memorabilia, from the limited-edition MG SMEG fridge to scale models and collectibles. You'll find items covering almost every model of MG, from those vintage Oxford-built cars, to the icons built in Abingdon, through to the newer MG Motor models.
You can also get up close and personal with a 1931 MG M Type and you might even spot an MG or two in the car park as well!
Your visit will not be complete until you've explored our archive room. Over the years we have collected and received contributions from members for all things MG. There are more than 10,000 photos plus production records for most MGs produced up to 1950. In a matter of minutes, you can step back in time! Not only will you find photos, there are also small collectible items, and some have even travelled a long way to get back to Kimber House for its new home.
Before leaving, why not pick yourself up a souvenir? Our on-site shop has all kinds of items to remind you of your trip to Kimber House. There is a great selection available of both MG and MGCC memorabilia, from small items such as club badges, fridge magnets and pens to clothing for the whole family and even car accessories, and if you're not a member, you can join in person!
Kimber House is open Monday – Thursday, 9-5:30, Friday, 9-4. Weekends as per our event calendar, or by appointment only.
Day to day operations and management of the Club's affairs
This is provided by the staff team at Kimber House. The Club Office roles include:
– Editing the Club's award winning magazine
– Membership records and new member applications
– Bookkeeping and financial matters
– Budgeting and financial planning
– Publicity and PR
– Regalia trading
– Technical advice and support
– Events planning and organisation
– CRB liaison
– Overseas affiliates liaison
– Building maintenance
– And other administrative duties.
Kimber House closes during the Christmas period. Please visit Office Hours to find out more about our Festive hours.
There may be some days when we are all involved in events out of the office – in particular, the week before and after our Silverstone event is very busy! So, please do phone ahead if you are planning a visit, especially if you are in a group.
All are welcome to visit. Members of the MGCC and affiliated clubs can additionally use the John Thornley Suite for meetings and lunches subject to availability.
The route to the office is signposted from the direction of the A34 with brown heritage signposts.
Visitors Postcode – OX14 1AS