40% off entry to the Silverstone Interactive Museum at MG Live!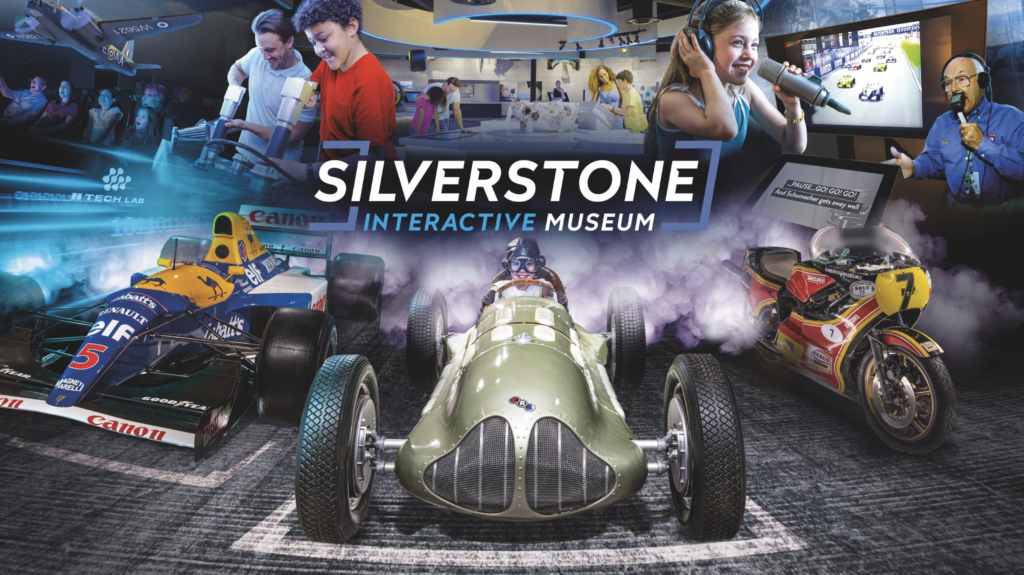 Silverstone Interactive Museum is an immersive half day journey through the past, present and future of British motor racing and the historic racing circuit.
You will discover everything from medieval monks to WW2 Wellington Bombers and the design and engineering principles that underpin racing cars and motorcycles. With over 60 interactive exhibits, children and grown-ups alike can climb into a replica Grand Prix car, practice their skills as an RAF pilot and try commentating on a race!
In addition to the hands-on fun, the museum features some of the most iconic cars and bikes that have played a part in the 70-year history of Silverstone including Mansell's iconic "Red 5", an E.R.A from the first ever Grand Prix and Barry Sheene's 1979 Suzuki motorbike.
Experience a thrilling immersive film show – the ultimate lap of Silverstone – which brings together some of the circuit's most famous racing moments and is the perfect way to round off a visit.
(PS – You will be asked to present your event ticket on entry, so make sure you buy that first here !)
Pre-book online via this below link ONLY: https://www.silverstonemuseum.co.uk/MGCarClub