XPart becomes part of Leacy Motor Group
The last remaining element of the former MG Rover Car Company – the parts division, operating as XPart ­­– became part of the Leacy Motor Group on November 1st 2017.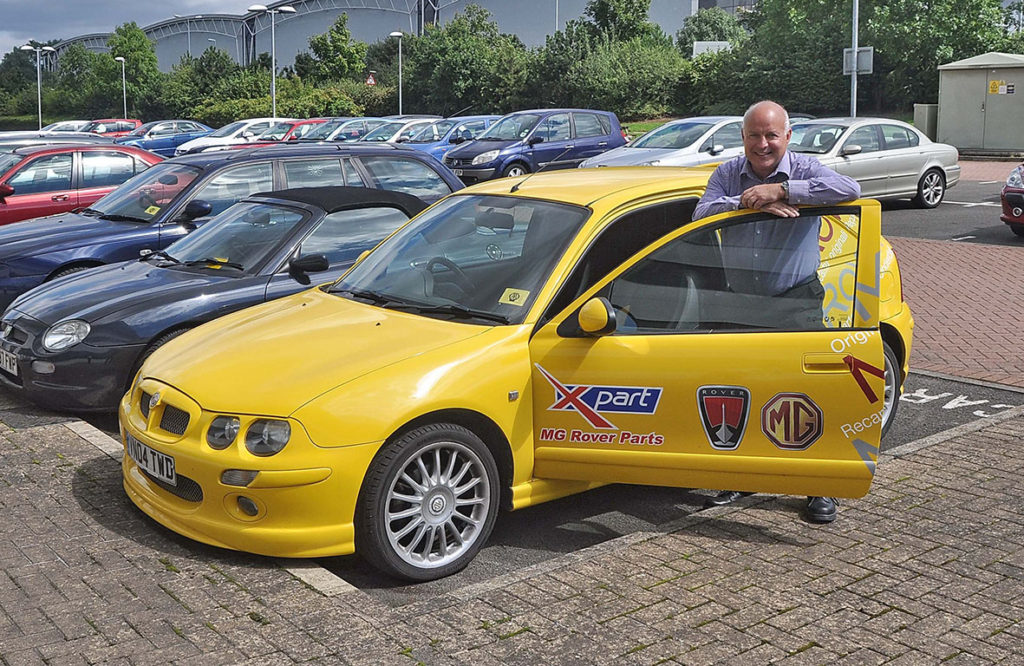 XPart Managing Director, Steve George. Pic by Lindsay Porter
In August 2004, XPart was sold by MG Rover to the then Caterpillar Logistics organisation. XPart continued as a separate trading division of Caterpillar Logistics (which became Neovia Logistics in 2012), a global third party logistics operation.
Now, XPart has become a key element of the Leacy Motor Group, which also incorporates the Leacy Classics business – specialists in classic MG parts. It also owns long-established classic Mini brands Min-its and Wood & Pickett, plus sourcing and distribution operation, Howard Roberts Automotive. Meanwhile, its French distribution operations are managed by the British Car Centre, which is based south of Paris.
XPart will continue to operate from its existing base in Hinckley, Leicestershire, with Neovia providing full logistics support.