'Old Speckled Hen' for sale with H&H Classics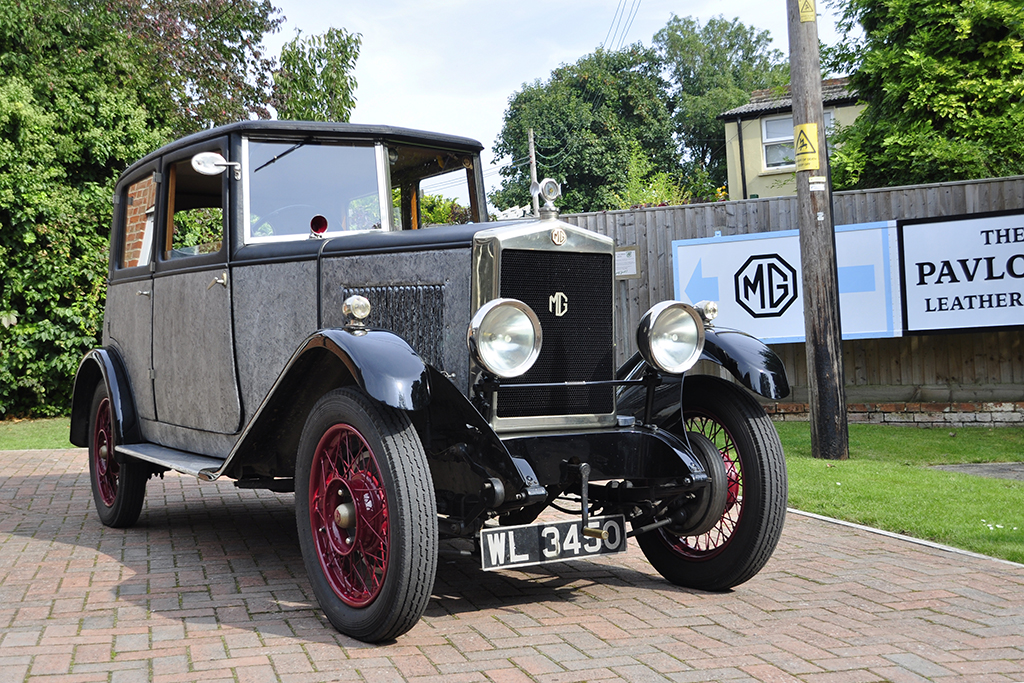 Probably the best-known MG in the world – The Old Speckled Hen, a 1927 14/40 Featherweight Sporting Saloon – is coming up for sale with H&H Classics at the Imperial War Museum Duxford on Wednesday 14th October with an estimate of £50,000 to £60,000.
The vehicle, originally built as an experimental car in 1927, was called the "MG Featherlight Saloon" made from cellulosed fabric stretched over a wooden frame, and was black speckled with gold. It became the factory's general runabout.
In 1979, The MG Car Company celebrated the 50th Anniversary of its move from Edmund Road, Cowley in Oxford to Abingdon. They asked Morland & Co to brew a special commemorative beer for the occasion. The name chosen was "Old Speckled Hen", which took its name from the car brought to Abingdon when the factory moved.
Damian Jones, Head of Sales for H&H Classics comments: "There can be few Vintage cars that have had a beer named after them; Morland Brewery first concocting 'Old Speckled Hen' in 1979 to mark the 50th Anniversary of MG and fewer still that have led such an interesting life. A fascinating car in its own right, 'WL 3450' has been pictured with the likes of petrolhead and AC/DC frontman Brian Johnson and is surely a 'must buy' for anyone compiling the ultimate MG collection!"
The car is offered for sale with history file including various evocative period photos. More information can be found here.