What's on this weekend: 29th – 30th July
Below are some events happening this weekend, but if you find yourself out and about in your MG, use the hashtag #MGCCweekend on any photos or posts that you upload on Facebook, Twitter or Instagram. We want to see what you're getting up to!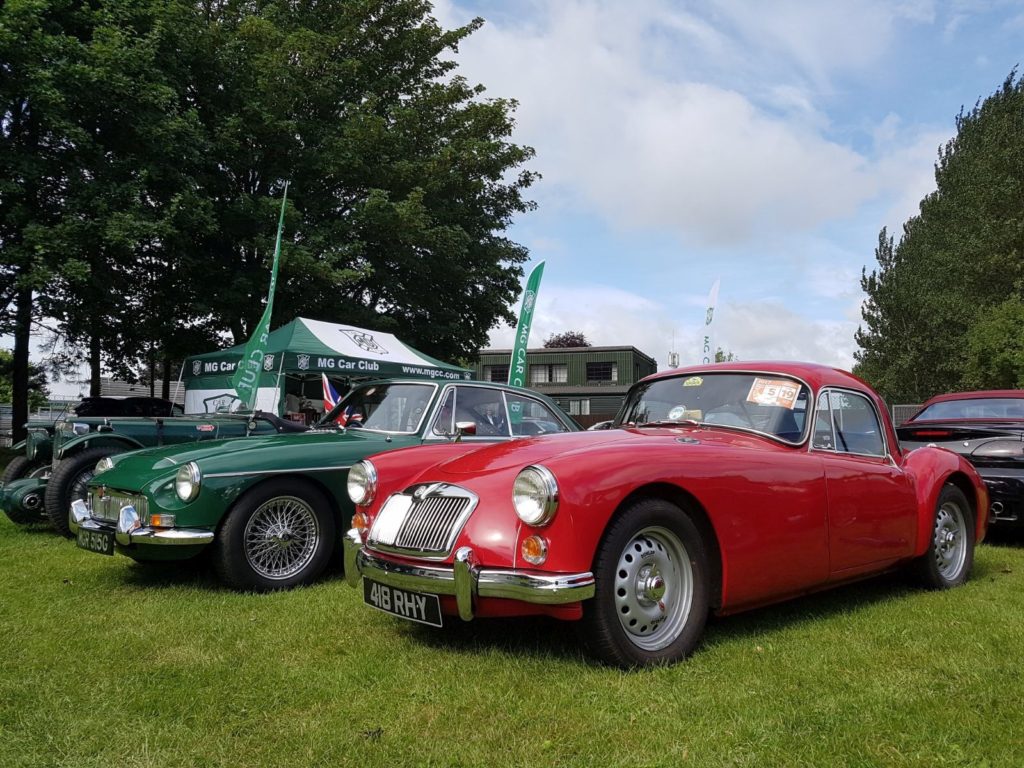 MGCC, Silverstone Classic Weekend, Friday 28th – Sunday 30th July
The MG Car Club returns to Silverstone this weekend at the annual Silverstone Classic event. The Club will be present over the three days with a display of cars and a great selection of merchandise for sale.
The packed weekend of the Silverstone Classic provides spectacular historic motor racing on the world famous circuit, free access to the paddocks and grandstands, displays from over 100 car clubs featuring more than 10,000 classic cars, plus interactive driving activities and dynamic demonstrations. There's plenty of entertainment to enjoy too, with live music from headline acts, air displays, a vintage fun fair, and a shopping village… all included in the ticket price. It's an event for the whole family. If you're coming along please come and say hello!
MGCC: Y Type Register, Round Britain Relay, Kimber House, Sunday 30th July
On Sunday 30th July, the Y Type Register's Round Britain Relay commemorating 70 years of the MG Y Type comes to a close at the Club's home in Abingdon, Kimber House. Both groups will be finishing their 1500 mile journeys and reuniting both parts of the bespoke baton which was made especially for the anniversary. For more information on the Round Britain Relay, you can see our news item here or alternatively go to the Y Type Register's website.
MGCC: Abingdon Works Centre, Hampshire Hog Outing, Sunday 30th July
A leisurely day out with the Abingdon Works Centre at Breamore House and Countryside Museum near Fordingbridge with parking on the driveway leading up to the house and reduced admission for pre-booking.
The magnificent Elizabethan Breamore House overlooks the Avon Valley, on the edge of the New Forest, just north of Fordingbridge. The house was completed in 1583 and looks today much as it would have done to its original owners. Guided tours are included in the admission although numbers are limited so it's first come first served!
Breamore Countryside Museum houses full-size replicas of numerous trades and crafts including a blacksmith, village shop, school, dairy, etc. The museum boasts one of the finest collections of steam powered farm machinery, tractors, barn machinery and historical tools.
For more information please contact Malcolm Bailey on 01425 616896 or visit the Abingdon Works Centre website.