What's on this weekend: 29th & 30th April
Below is a list of events going on this Bank Holiday weekend, but if you find yourself out and about in your MG doing something else, use the hashtag #MGCCweekend on any photos or posts that you upload on Facebook, Twitter or Instagram. We want to see what you're up to!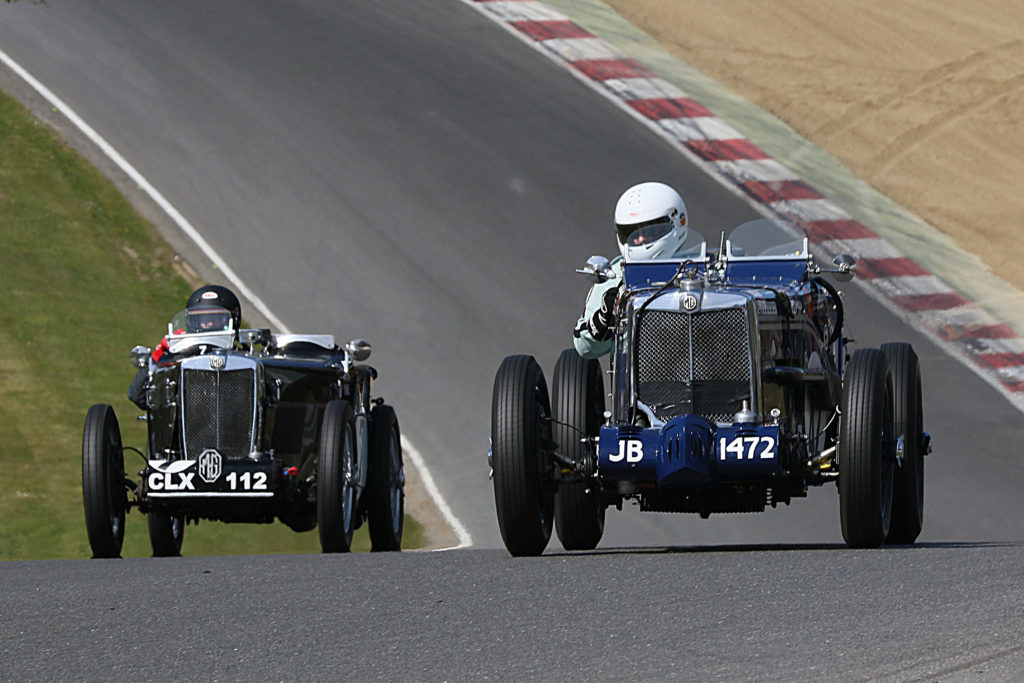 MGCC: Race Meeting, Brands Hatch, Saturday 29th – Sunday 30th April
The Club's motorsport championships head to Kent this weekend for round 2 of the 2017 season at Brands Hatch. With 24 races spanning over the weekend, and a 20% ticket offer for spectators, there's no reason not to come along. MGs spanning the marque's history will be on display, from MGBs to MG ZRs alongside 30 Triple-M cars from the 1930s that will be competing for the Mary Harris Trophy on Sunday. If you'd like to find out more information about the packed schedule we have this weekend, check out our Brands Hatch news story. If you'd like to take advantage of the ticket offer we have, they're available to purchase from the Brands Hatch website, using the code 'MG2017' for 20% off. Children under 13 get free entry.
MGCC: South East Centre, Jersey Rally, Friday 28th April – Monday 1st May
The South East Centre will be taking part in their Jersey Rally this Bank Holiday weekend. For more information, visit their website.
MGCC: Caledonian Centre, May Three Day Tour, Saturday 29th April – Monday 1st May
This weekend's May Three Day Tour is just one of the events the Caledonian Centre will be holding in 2017 to celebrate the Centre's 25th anniversary. The event will be based in and around Peebles, featuring stately homes, castles, museum, motorsport history and great driving roads. The Yorkshire centre have also booked to go on the event, Unfortunately, the event has been fully booked, but there is a reserve list for any possible cancellations. Please contact Bob MacGillivray for more information on mgcarsscotland@gmail.com.
MGCC: North West Centre, Anglesey Sprint Weekend, Saturday 29th – Sunday 30th April
The North West Centre are hosting a sprint in Anglesey this weekend. For more information please visit their website.
MGCC: Midland Centre, Taster Trial in Bromsgrove, Sunday 30th April
On Sunday, April 30th, 2017 at East Lodge Farm, near Bromsgrove, the Midland Centre will run a single-venue Taster Trial on private land. The objective is to involve newcomers, youngsters and adults who might have heard about trials but haven't taken it any further yet. Also, it is an opportunity for experienced drivers to bring their boys and girls and to help on the day. The MSA acknowledges that clubs need to be able to attract new faces and on a one-off annual basis will issue a permit that allows non-club members, that is members of the public, to take part in a taster event whilst being covered by the MSA public liability insurance. It will be a production car event, which means that standard road cars are both eligible and suitable. We typically see Rover25, MGFs and Citroen Saxo among other small cars competing at the Autumn Trial; all are competent, handy vehicles. The course will be grass and mud, essentially non-damaging. For more information please visit www.mg-cars.org.uk/mgccmidlandcentre.
The format will include an explanation of the different types of trial, the classes, how to prepare a vehicle, completing paperwork, driving instruction, driving practice and some good takeaways as a reminder of the event, and if you've enjoyed the experience we hope you'll join in again.
---