What's on this weekend: 11th & 12th March
Below is a list of events going on this weekend, but if you find yourself out and about in your MG doing something else, use the hashtag #MGCCweekend on any photos or posts that you upload on Facebook, Twitter or Instagram. We want to see what you're up to!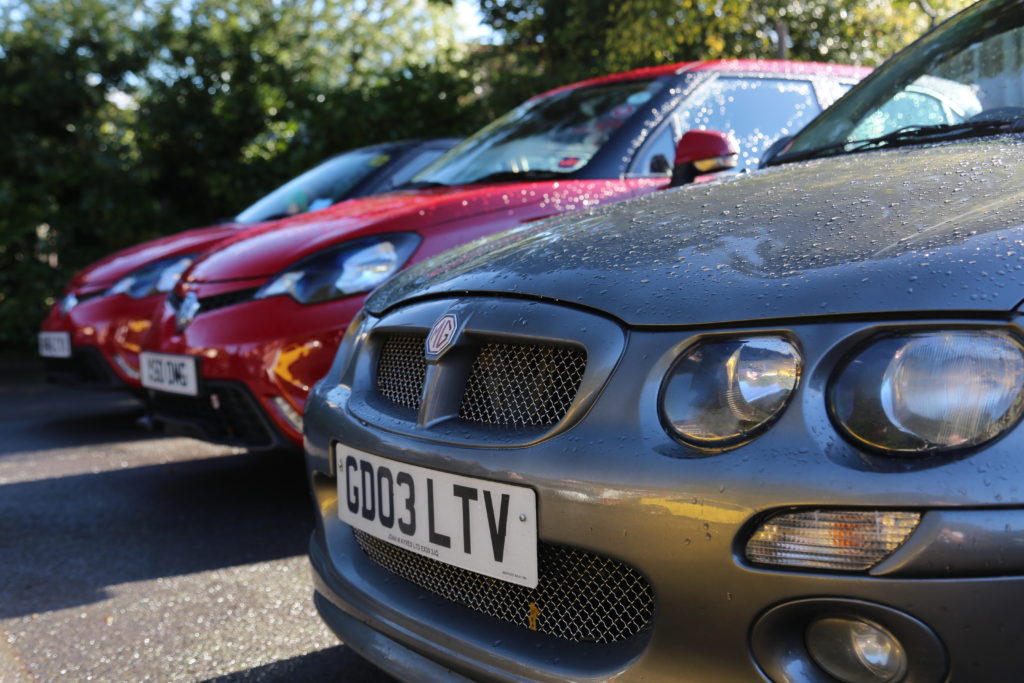 MGCC: Caledonian Centre, Elvis Tribute Weekend, Friday 10th – Sunday 12th March
Following the success of last year's Rod Stewart Tribute Weekend, the Caledonian Centre have arranged another one, this time featuring Elvis. It's a two-night entertainment package including a full Crerar Hotel breakfast each morning, three-course dinner on Friday and Saturday evening with live Elvis tribute act after dinner on Saturday and 20% off pre-booked Spa Treatments.
As an international artiste established in 1988, Paul Thorpe has performed thousands of shows for theatre, corporate, weddings, private events, personal appearances, radio & TV – including ITV's 'Stars in their Eyes', GMTV, BBC1, BBC2, STV, SKY NEWS, ABC and NBC.
For more information, please contact Nancy Crichton on 01236 739758 or by email at mgcalsec@yahoo.com.
MGCC: MGF Register, 2017 AGM and Awards Evening, Saturday 11th – Sunday 12th March
The MGF Register are holding their 2017 AGM and Awards Evening this weekend in Abingdon at the Crown and Thistle Hotel. Alongside the AGM on Saturday will be a full awards ceremony that evening before the annual Chairman's Drive Out Day on Sunday. For those wanting to only go on the run, (available for members and non-members) you can purchase your entry on the MGF web shop by clicking here.
MGCC, Club Council, Saturday 11th March
The Club's bi-annual council meeting will be taking place this Saturday at MG Motor, Longbridge, Birmingham.
MGCC: South East Centre Centre, Spring Naviscat, Sunday 12th March
The South East Centre's first competition of the year is the Spring Naviscat, which is going to take place in the area north of Horsham. These Naviscats are just a single step up from the well-known Treasure Hunt competition, requiring the knowledge of how to plot a 6-figure map reference, which locates the clues. Once these locations are plotted, the crew make up their minds which route to take to collect the most points. These are given on the sheet alongside the questions, which are to be answered once you have arrived at the location. (e.g. how many bolts on the gate, or name the vicar).
The more difficult the location and/or question determines the score, which ranges from 1-3 points. The start this year is at the Surrey Oaks in Newdigate, where entrants will sign on from 10.00am and be given the Final Instructions. Breakfast will be available, as well as the usual coffee/teas. The clues will be handed out at 11.00am, and then there are 3.5 hours to collect the answers, before finishing back at the Surrey Oaks for lunch. The lunch menu will be available at the start for people to pre-order, which saves everyone time at the finish. We are combining this event with a round of the Inter Register Club's championship, which will see entries from pre-war Rileys, Alvises, Austins, Humbers and Sunbeams to add a bit of interest to the proceedings.
We look forward to meeting old friends and newcomers alike (there is a special award for novices). For further information contact Philip Bayne-Powell on 01483 811428 or e-mail philipbp@mgcottage.freeserve.co.uk.
---