What's going on this weekend: 1st – 2nd July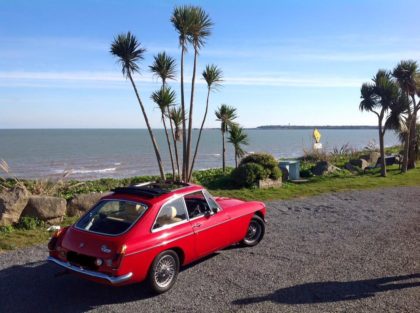 Below is a list of events going on this weekend, but if you find yourself out and about in your MG doing something else, use the hashtag #MGCCweekend on any photos or posts that you upload on Facebook, Twitter or Instagram. We want to see what you're up to!
MGCC: Abingdon Works Centre, Notcutts Classic Car Show, Sunday 2nd July
The Abingdon Works Centre will be attending the Notcutts Classic Car Show on Sunday – a show in collaboration with Notcutts Garden Centre in Nuneham Courtenay, near Oxford. There'll be a range of cars on display alongside a fun fair for kids and refreshments. It's a great day out for classic car owners, enthusiasts and families. For more information please visit the Abingdon Works Centre website.
MGCC: Anglia Centre, Summer Picnic, Sunday 2nd July
The Anglia Summer Picnic is being held on Sunday 2nd July at Ickworth House, Horringer, Suffolk – one of the most unusual houses in East Anglia with its huge central rotunda and curving wings in the Italianate style. Inside there are collections of Georgian silver, Regency furniture and old master paintings and family portraits. The gardens around the house were created during the first half of the 19th century. Further gardens and extensive parkland which has a lake and the remains of a walled garden may also be visited. There are signed walks but you may venture away from these. There is also a shop, a plant and garden centre, cafe and restaurant on site. Admission to Gardens and Park is at a special rate of £8.00 per MG – yes that's per car. Admission to the house is £6.35 per adult and may be purchased directly from the NT on the day. For more information please see the Anglia Centre website.
MGCC: MGA Register, South West MGA Day, Sunday 2nd July
The MGA Register will be holding their South West MGA Day this Sunday, taking place at the East Somerset Rail Centre in Cranmore. The day will begin with a road run to the Centre will from Terry Drinkwater's garage in Lower Wear. To reserve your place or for more details, please email alanwhitfield323@btinternet.com.
---