Weekend Preview: What's on? August 11th & 12th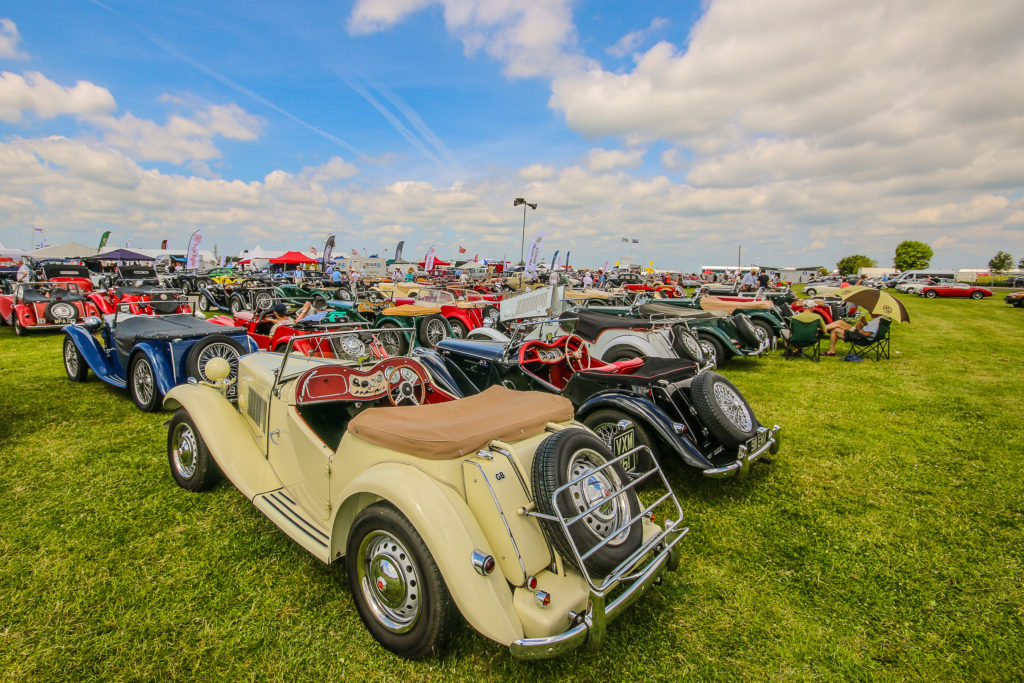 There are plenty of events up and down the country for you to enjoy this weekend!
Saturday 11th – Sunday 12th August
MGCC: North West Centre
Anglesey Race Meeting
The North West Centre will attend the Cockshoot Cup at Anglesey. 
Saturday 11th – Sunday 12th August
MGCC: Magnette Register
Harrogate MG Show
The Magnette Register will be attending this weekend event organised by Harrogate MG Club.
For more information, see HERE
Saturday 11th – Sunday 12th August
MGCC: 6.3.5 Register
BTCC Rockingham
The 6.3.5 Register will be attending the British Touring Car Championship meet at Rockingham, Northants.
Keep up-to-date with the 635 Register on Facebook
Saturday 11th August
MGCC: Triple-M Register
VSCC Mallory Park
Triple-M Racing with the VSCC at Mallory Park – see HERE.
Contact: Mark Dolton via mdjdolton@gmail.com
Sunday 12th August
MGCC Midget Register
Open Day at Kimber House, Abingdon
On Sunday August 12th the MGCC Midget Register is holding an open day at the MG Car Club's headquarters, Kimber House in Abingdon. Open from 10.00am – 4.00pm, you are guaranteed a warm welcome. A selection of special Midgets will be on display to greet you, including the ex- Rauno Aaltonen MG Midget that Aaltonen raced at Bridgehampton in 1965, a fully prepared ClassA racing Midget, a sprint car prepared by Geoff Clarke of Mg Development fame and Roy Locock's well-travelled 'Bridget the Midget'.
If you've never visited Abingdon, the birthplace of the majority of MG Midgets and the MG Car Club's headquarters, now is the ideal time. We plan to provide tea, coffee and a buffet for those attending, so to give us an idea of numbers please register your interest with the Midget Register Chairman, Mike Parker – chairman@midgetregister.com
Sunday 12th August
MGCC: Yorkshire Centre
Harrogate MG Patley Bridge
The Yorkshire Centre will attend this event at Nidderdale Showground, Pateley Bridge. 
For more information see HERE.
Sunday 12th August 
MGCC: MGA Register/MGA Twin Cam Group
MGA Day at Canons Ashby
The MGA Register's annual gathering and picnic at Canons Ashby, an outstanding Tudor manor house.  The cars will assemble on the grass in an exclusive spot next to the house. More details to follow.
For venue details, see HERE
Sunday August 12th
MGCC: Caledonian Centre
Dumfries Motor Show
The Caledonian Centre attended the Dumfries Motor Show for the first time in 2017. It had a small display then, however this year it will have a full display with a full range of MGs. For more information see HERE.
Contact: Glenn Neilson 07962 365952 glenn.neilson@sky.com