Watch: The Silk Road MGBs visit Kimber House
18th July 2017
Last week the seven Silk Road MGBs visited Kimber House after travelling for 102 days and 25,000km from Bangkok. You can see our full report on the day by clicking here, and more details of their trip by clicking here.
---
Related
14th July 2017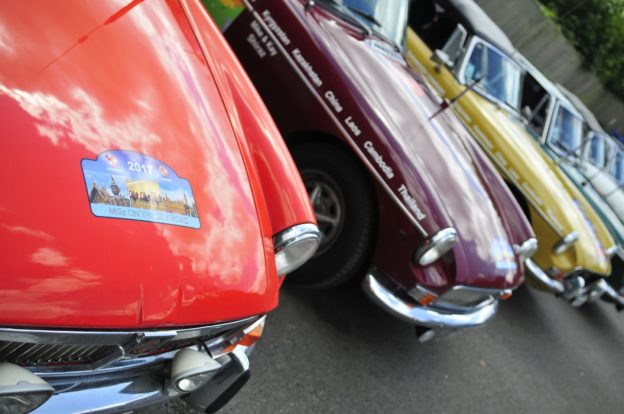 The MG Car Club's headquarters, Kimber House, hosted seven special MGBs on Wednesday 12th July as a group of 14 enthusiasts completed their 102-day trip from Bangkok to the spiritual home of MG – Abingdon on Thames. Over 25,000km were covered in total, travelling through 18 different countries before arriving at the MG Car Club's […]
Read more...
10th July 2017
On Wednesday 12th July, a group of 16 MG owners will be finishing their 25,000km journey across the Silk Road at Kimber House, the spiritual home of MG. Since departing on 2nd April from Bangkok, the group have travelled through Asia, and Europe, visiting a vast number of cities across the 102-day trip. Driving MGB Roadsters […]
Read more...
4th February 2014
THE MG CAR CLUB was honoured today to receive a visit from Cecil Kimber's grandson, Kim McGavin.
Read more...

Why join the MG Car Club?
10
Ten reasons why you should join the MG Car Club
?
Learn how membership works

Request a FREE enquiry pack
JOIN TODAY
Latest
20th July 2018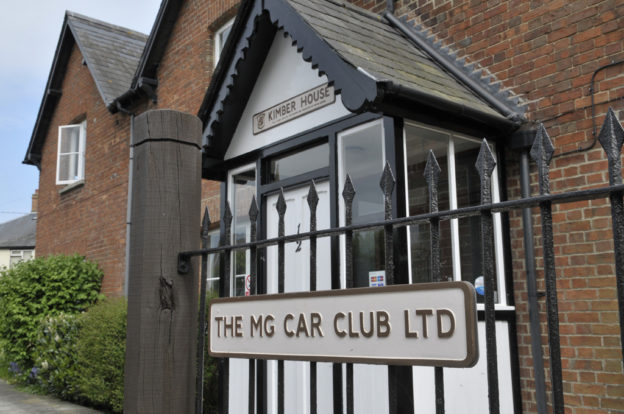 With much of the Club's staff committed to our attendance at Silverstone Classic today and this weekend, Kimber House is today closed to visitors. A skeleton staff remains to answer the telephones and support member's queries and membership renewals etc. We apologise for any inconvenience.
Read more...