Vacancy at the MG Car Club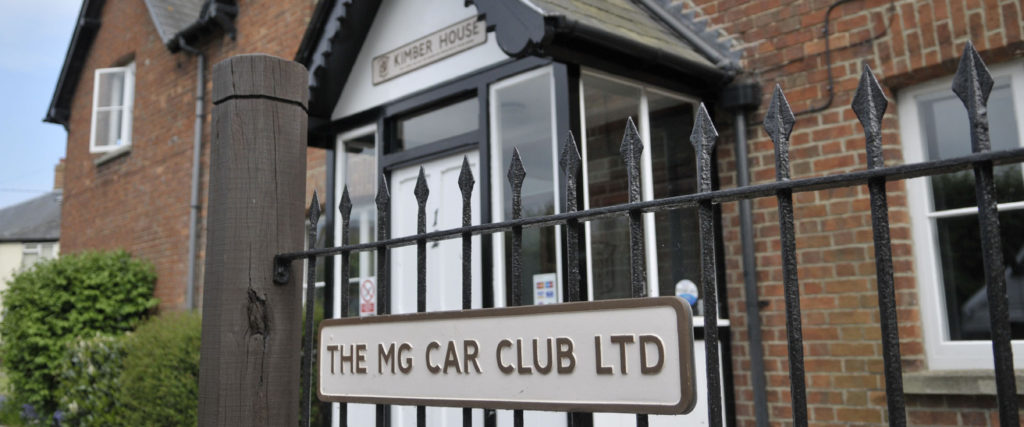 Based: Abingdon, Oxfordshire.
Working: Full – time.
The MG Car Club is one of the world's oldest car clubs, recently celebrating over 90 years welcoming MG owners and friends to the Club from around the world. An opportunity exists to help move the forward in the position of Club Manager. Based at the Club's headquarters in Abingdon, Oxfordshire.
The MG Car Club are looking for a self-motivated Club Manager. The role will involve managing a small, but enthusiastic team of staff, larger teams of volunteers and manage our members' club business activities. Furthermore, you will be overseeing operations, events, the flagship Safety Fast! magazine and be required to support and contribute to innovate ideas which will position the Club for the next 90 years.
Reporting to the volunteer led board of directors, you will have flawless customer relations skills to attract and retain members. You will manage budgeted resources, formulate and update policies, coordinate business operations, monitor and motivate staff, ensure good membership service, improving administration processes, engaging and working with contractors, training employees, identifying business opportunities, and monitoring financial activities.
The successful candidate for this role should also possess excellent communication skills, superior knowledge of business functions, exceptional budgeting skills and strong leadership qualities. The car club's manager should account for all business activities, support staff development, enhance efficiency, drive membership recruitment activities and improve revenue, maintain relationships with members and trade affiliates and oversee events both on a national and regional level.  
Club Manager Responsibilities:
Overseeing daily business operations.
Developing and implementing membership recruitment strategies.
Overseeing the planning, budget and development of national and regional events.
Developing and motivating staff and volunteer teams.
Creating and managing budgets.
Improving revenue.
Working with contractors and third-party suppliers.
Evaluating the offices performance and productivity for the club.
Analysing accounting and financial data.
Researching and identifying new opportunities for events, membership benefits and initiatives.
Generating reports and giving presentations to the board and council meetings.
Club Manager Requirements:
Degree in business management, hospitality or other relevant real-world experience.
Good knowledge and awareness of historic motoring sector.
Understanding of membership-based organisations.
Good knowledge of different business functions.
Strong leadership qualities.
Excellent communication skills.
Highly organised.
Strong work ethic.
Good interpersonal skills.
Meticulous attention to detail.
Computer literate.
Proactive nature.
To apply, send your CV to David Tynan, on chair@mgcc.co.uk. Agencies will be respectfully declined. Closing date 14th February 2022