VA engine returns to Kimber House
The MG Car Club welcomed members of the SVW Register to Kimber House on Sunday the 19th April, who handed over a fully refurbished cutaway VA engine that they had restored.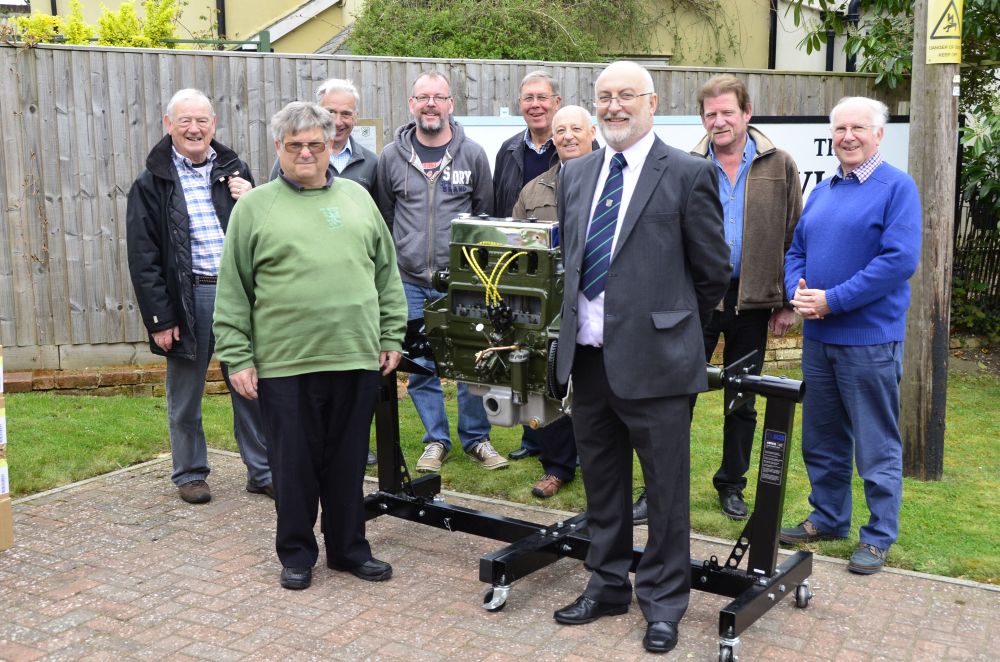 Julian White, the MG Car Club's General Manager, with members of the SVW Register
The engine had previously been stored away in the Club's garage but now takes pride of place in the John Thornley suite.
Keith Bush of the SVW Register, who carried out the restoration, said it was a labour of love and he enjoyed every minute of the time he spent on it. It took 3 months of work with other members of the SVW register donating some of the missing parts as together with an exhaust manifold which was previously owned by David Washbourne. The nicely chromed rocker cover was re-chomed by Bob Slatter of the Devon and Cornwall Centre. The engine is mounted on two purpose built stands bolted together and can be turned over by the use of an A60 starting handle.
Total cost of the restoration was £700 with half the cost being covered by the Douglas Mickle Fund and the other half being funded by the SVW Register.
---