Triumph and MG Weekend 2022 – CANCELLED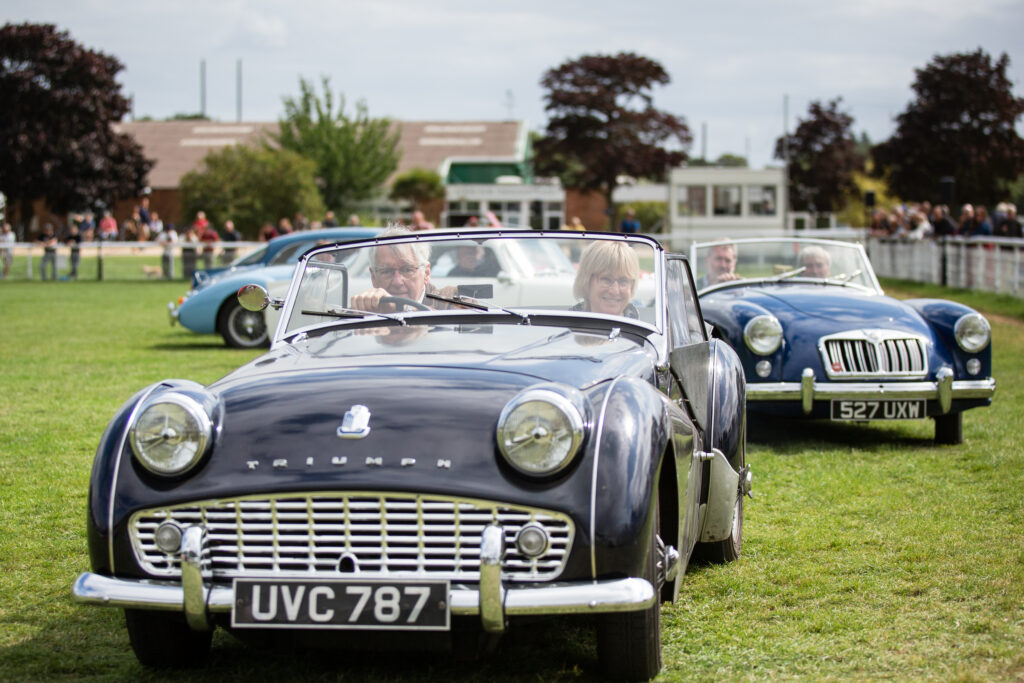 It is with deep regret that we must announce that the 2022 Triumph and MG Weekend, due to be held over the weekend of 19-21 August, has been cancelled.
The organising clubs, MG Car Club, TR Register and TSSC made the difficult decision to cancel the event due to experiencing a lack of ticket sales against a backdrop of sharply rising costs for holding the event. Ticket sales were 70% down on where they were this time last year. 
A spokesperson for the organising committee said, "We are devastated to share this news. Last year, the MG Car Club, TR Register and TSSC all enjoyed award-winning success when the classic car community recognised the collaboration between the clubs as a true innovation within the community and all three clubs received accolades from the industry. However, the cost of living, in particular fuel prices, and the backlog of holidays and other events after the pandemic have all influenced attendance levels this year. The organisers from each of the three clubs have therefore had to ensure that they are carrying out their duty to safeguard the financial stability of their respective car club." 
All ticket holders will be refunded in full, including camping and additional extras such as Autojumble pitches and electric hook-up.
Traders and sponsors will also be contacted and issued with a full refund for all monies paid.
Please do not contact the TR Register, MG Car Club at this early stage regarding refunds as they will be automatically processed for MG Car Club members and will be appearing in bank accounts over the next 5 – 7 working days. There is nothing you need to do to obtain your full refund at this stage. We expect all refunds to have been processed and received by ticket holders by 8th August 2022. 
If you have booked accommodation in the area, please contact your host immediately and inform them of the cancellation by providing them with a copy of this announcement.
For other enquiries, please use the contact form or see our FAQs page.
The MG Car Club, TR Register and TSSC will now focus on creating a series of celebratory events for next year in commemoration of the centenaries of both the Triumph and MG car brands. To ensure we are providing you with the sort of events that you would like to attend, please keep an eye out for our forthcoming digital questionnaire on club events. We would appreciate you sparing 5 minutes of your time to complete it and provide the organisers with valuable feedback to help us deliver events that you'll want to attend in the future. 
TR Register Car Club will now conclude the Round Britain Relay for TS2, the first right-hand drive TR2 that has been travelling around the UK since April at the Great British Car Journey Museum at Ambergate on Friday 19th of August. An invitation is open to all to welcome the iconic sports car back from its epic voyage at the Derbyshire based museum instead. Please see the TR Register's website for more details.
The MG Car Club will be out in force at the British Motor Museum at Gaydon on 25th September for MGB 60, commemorating six decades of MG's most successful model. Details via www.mgb60.com .
The Triumph Sports Six Club and Stag Owners' Club will both have displays at The Classic, Silverstone over August Bank Holiday.
Ticket holders are advised that all refunds for the Triumph and MG Weekend should be received by 8th August 2022 and an FAQs page and contact form has been set up here.
The organising clubs are devastated to share this news with you and so apologise sincerely once again for the inconvenience and disappointment this announcement brings.