The Midget Register September Road Run to Chavenage House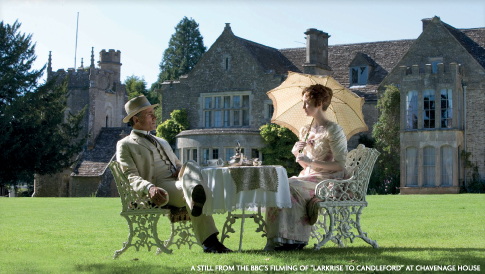 ON SUNDAY September 1st the Midget Register are holding a road run to Chavenage House and Gardens.
Toddington steam railway centre in Gloucestershire will once again see the start of this years late summer eent, which ends at the beautiful house and grounds at Chavenage, Titbury.
Dating back to 1576, the magnificent house has had just two owners, the current custodians since 1890. Still a true family home, it offers far more than the the standard country house with the opportunity for visitors to wander around the house, chapel, outbuildings and grounds at your own pace.
As always informality is key, light refreshments are available at Chanvenage where you can also enjoy a leisurely picnic with your friends in the beautiful grounds.
Entry fee:   £26:00 for MGCC members
£29:00 for non members
This includes entry into the house, gardens and grounds for two, plus all route instructions and rally plate.
Download an entry form here.