The Four Points Challenge: Driving an MGA to Extremes for the Riders That Save Lives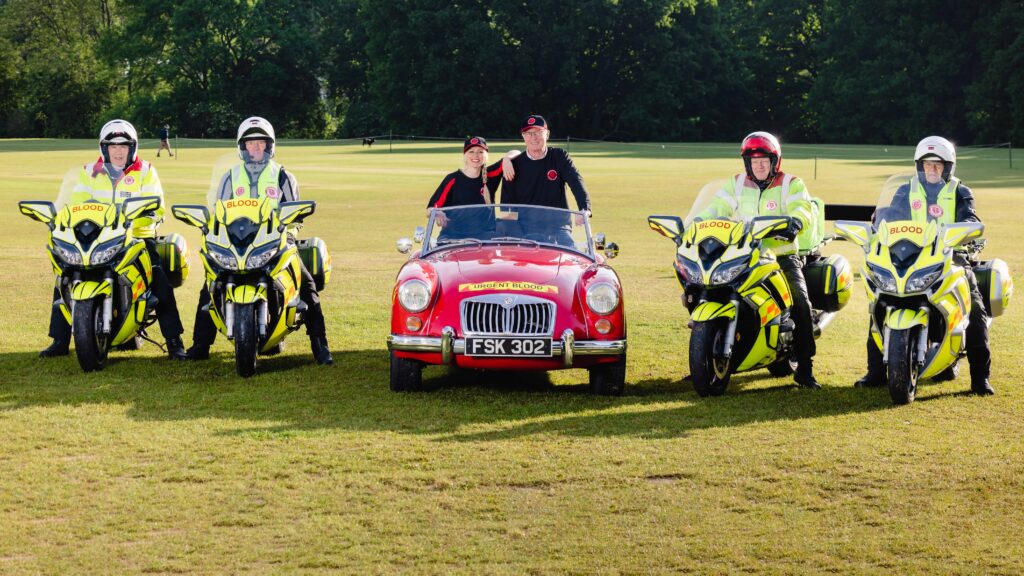 Charlotte Vowden, with her father Steve as co-driver and co-navigator, are preparing to drive a 61-year-old MGA Roadster to the four furthest points of mainland UK in 48 hours, covering an approximate distance of 2,000 miles – without stopping. The endeavour, that will be entirely self-organised, aims to raise £2,000 for charity on this exciting challenge.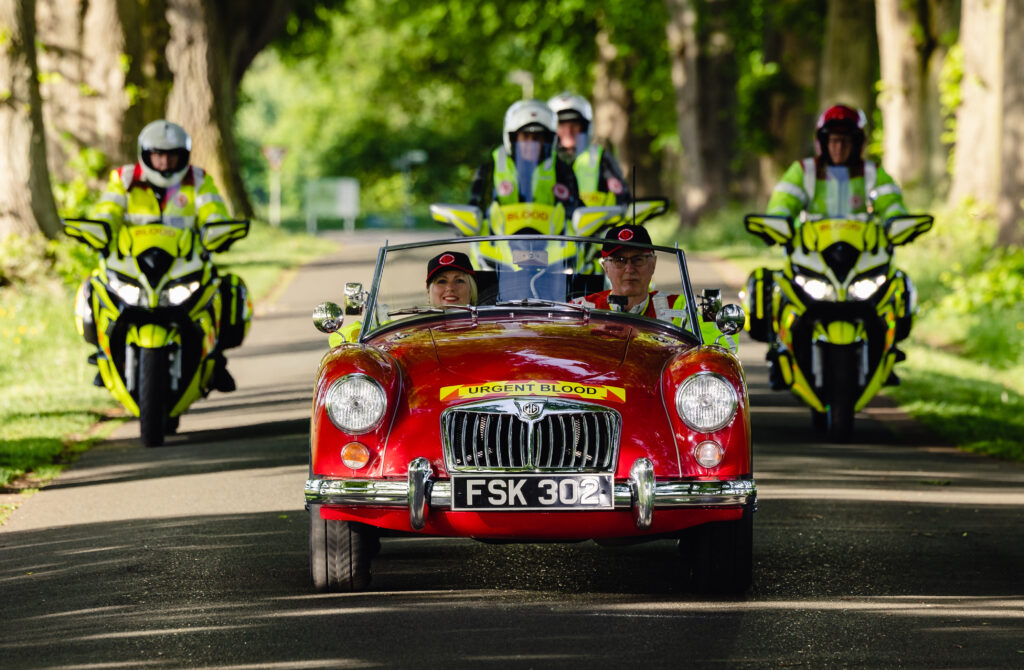 Their target equates to £1 for every mile they drive, for the Herts and Beds SERV group of Blood Runners, who provide a free and vital service 24 hours a day, every day. These unpaid volunteers transport urgently needed medical supplies – from blood to breast milk for premature babies – and deliver them to hospitals, hospices and milk banks in Hertfordshire and Bedfordshire, often against the clock.
They do this primarily using their own bikes and cars, pay for their own fuel and proudly give their own time whenever called upon. Every penny raised will be used to help cover the costs of insurance and equipment such as blood boxes, protective hi vis and trackers, as well as ancillary items such as the 24-hour call line the NHS uses to request their services. A new fleet bike costs around £17,000 and around £800 per year to service.
The Four Points
1 Lowestoft Ness, Suffolk (East)
2 Dunnet Head, Caithness, Highland (North)
3 Corrachadh Mòr, Highland (West)
4 Lizard Point, Cornwall (South)

Charlotte and Steve will be setting off at 4am on 27th June 2022. If you'd like to join them, perhaps at a more sociable hour, Charlotte will be sharing updates on Instagram @charlottevowden #adventureswithfrisky #fourpointschallenge https://www.instagram.com/charlottevowden/
The JustGiving page:
https://www.justgiving.com/fundraising/fourpointschallenge