Ted de la Rivière
24 November 1935 – 19 July 2020
It is with sadness we have to report the passing of a staunch MGCC supporter and founder of the well respected Beech Hill Garage, Ted de la Rivière.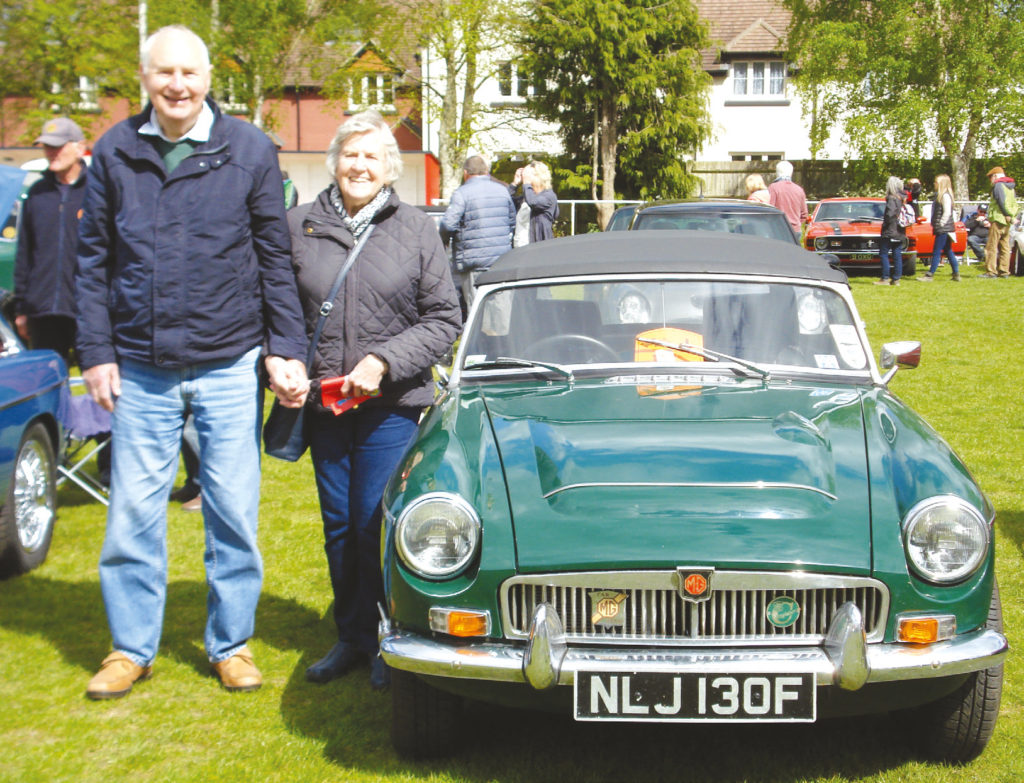 Ted and Sally de la Rivière founded Beech Hill Garage near Reading 40 years ago after Ted spent the late 1950s, 60s and 70s working in a variety of jobs. Ted worked for Downton Engineering in the 1960s who were, and still are, well respected for providing tuning services, preparing race cars and building special limited edition runs of high-performance road cars, particularly with regard to BMC and MG cars.
He then went out to Canada to work for a BMC dealership for a year, before coming back to the UK to work for was Andre Pillette, the Belgian racing driver, as a mechanic on one of his cars. From here he started working as a Grand Prix and sports racing car mechanic working with notable names such as Chris Amon, Mike Hailwood and Paul Hawkins. In this period, he worked on many interesting cars including the ERA R4D, Lotus 25, Ferrari 250LM and Lola T70s.
It was during this time as a racing mechanic that Ted had the parental pressure bearing down on him, saying he should get a proper job. He gave up the job he enjoyed and started working as a rep for a bearing company. But Ted was an engineer and wasn't cut out to be a suited and booted salesman, so he decided to go back to what he loved and start specialising in a marque of car. His initial thought was to specialise in Scimitar GTEs, but a change of plan meant he went down the MG route, much to the relief of his family. How many Scimitars do you see on the roads today?
After working from home, in 1979 Ted and Sally made the decision to purchase a small unit on their current 'Beech Hill Garage' premises, which gave them extra storage, counter space and more formality to their now-growing business. By 1983 they'd expanded again to occupy the current garage and units, that is Beech Hill garage we know today. During the 80s and early 90s Ted and Sally continued to build their business on good old-fashioned service.
In 1995 Ted and Sally decided to embrace the newest MG Roadster that had just launched, the MGF. They soon built up an excellent reputation as one of the specialists in Berkshire to turn to if you had an issue or needed a service on this popular mid-engineered two-seater. Ted never forgot his motorsport roots, and in 2000 his son Will won the MGCC Drayton Manor Park MG Metro Cup in an MG Metro Turbo prepared by Ted and the workshop team.
Ted and Sally retired in 2002 and the company is now run by their son, Will, and his wife Louise from the same premises just south of Reading.
His 20+ years at the helm saw the making of numerous friendships through his gentle friendliness and knowledge of the subject and Ted continued to be involved with the MG scene, attending many MG Car Club events after his retirement, having a special soft spot for the MGC having owned his for 35+ years.
Ted was diagnosed with Alzheimer's five years ago. Sadly his health deteriorated, but still people asked after him, a testament to his popularity and warmth of character known to many. Ted passed away with his beloved wife Sally by his side on Sunday 19 July.
He will be very much missed by all who know him, and we send our condolences to his wife Sally, two sons Will and Dave and all the family.