September issue of Safety Fast! out now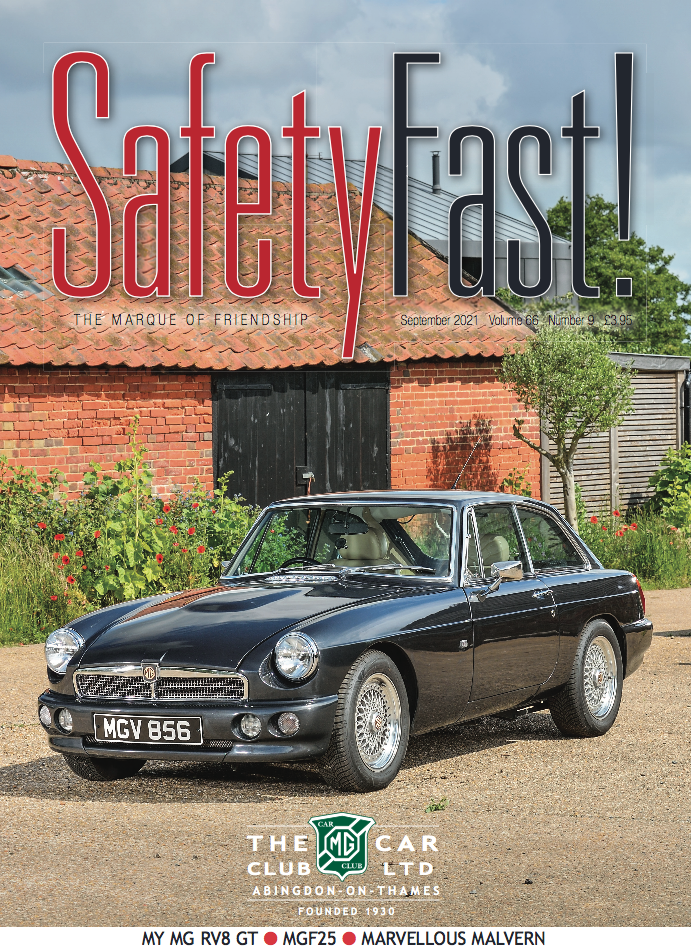 The September issue of Safety Fast! has arrived on the doorsteps of members, so we thought we'd give you a taste of what's included in this month's magazine.
The story of MGV 856 – an MGRV8 GT
MGF25 event report
Marvellous Malvern event report
MGTF seats re-sprung
MGCC racers at Silverstone and Curborough Sprint
And we have news updates and reports from a huge variety of model registers covering all eras.
If you're a non-member reading this and it sounds like something you'd enjoy looking at, our award-winning monthly magazine Safety Fast! is included as part of your membership.
To request a FREE enquiry pack, with a previous issue of our magazine inside, click here.
CLICK HERE to head to the Members Area to read the August issue
of Safety Fast!, and all the previous issues!