Safety Fast! October preview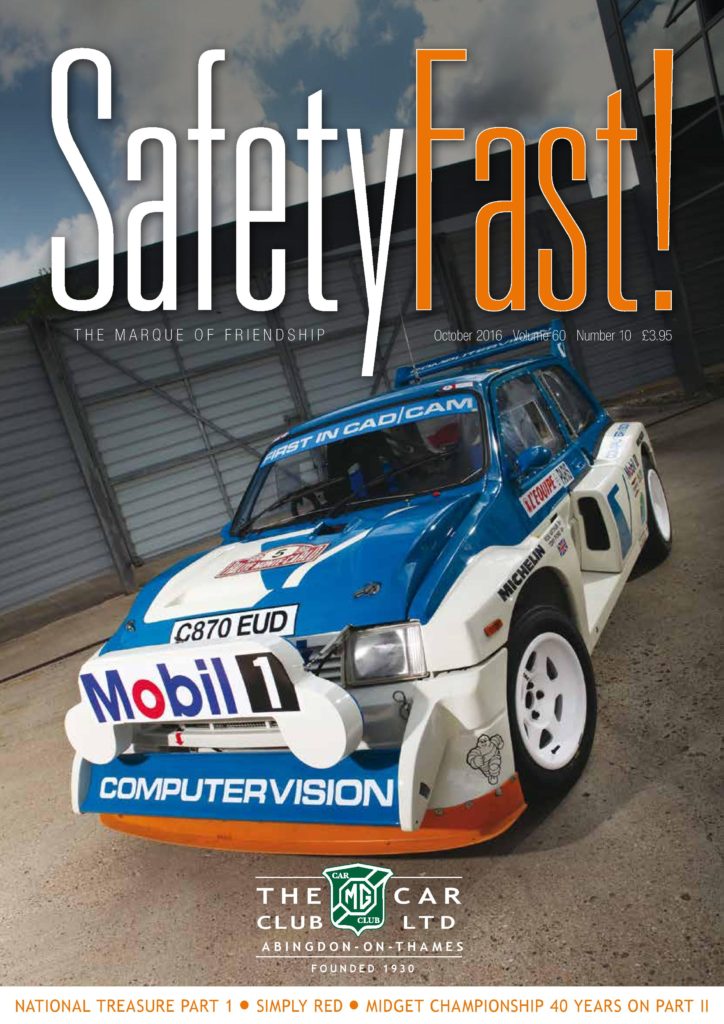 With the October issue of Safety Fast! due to be arriving on the doorsteps of members very soon, we thought we'd give you a taste of what's included in this month's magazine.
The attention-grabbing cover photo of the MG Metro 6R4 is part of a special two-part feature that details the history of the famous Group B machine – from early prototypes to the finished product that raced around the world. Part one in October's magazine explains how the idea came about, the construction of it, and early testing. The second part will be in November's magazine, and we're sure you'll enjoy that just as much.
Dennis Wharf's brilliant 40th anniversary Midget Championship conversation continues, with series founder Larry Quinn, and drivers Chris Westell, James Thacker, and Richard Wildman reminiscing about good times. Part two looks at car development, and reveals fascinating stories of certain races and drivers from years gone by. It's safe to say, if you enjoyed the first part, you won't want to miss reading this one.
Spotting an MGA can be hard these days. Finding two would be very rare, and three would seem near impossible – but not in West Sussex. Spread just a few minutes apart from each other, East Preston is home to three MGAs – all of which are red! Graham Ardern explains a unique coincidence and speaks to the drivers in detail about each one and its story.
Part ten of the Club's updated history includes the Kimber House opening ceremony in 1990 and looks at Douglas Mickel in focus – including the Douglas Mickel Fund introduced in 2013. All of your regular features are also included and Leanne Fahy reports the penultimate MGCC race meeting from a wet Oulton Park.
If you're a non-member reading this and it sounds like something you'd enjoy looking at, our award winning monthly magazine Safety Fast! is included as part of Club membership. To request a FREE enquiry pack, with an old issue of our magazine inside, click here.
---