Safety Fast! – October issue now available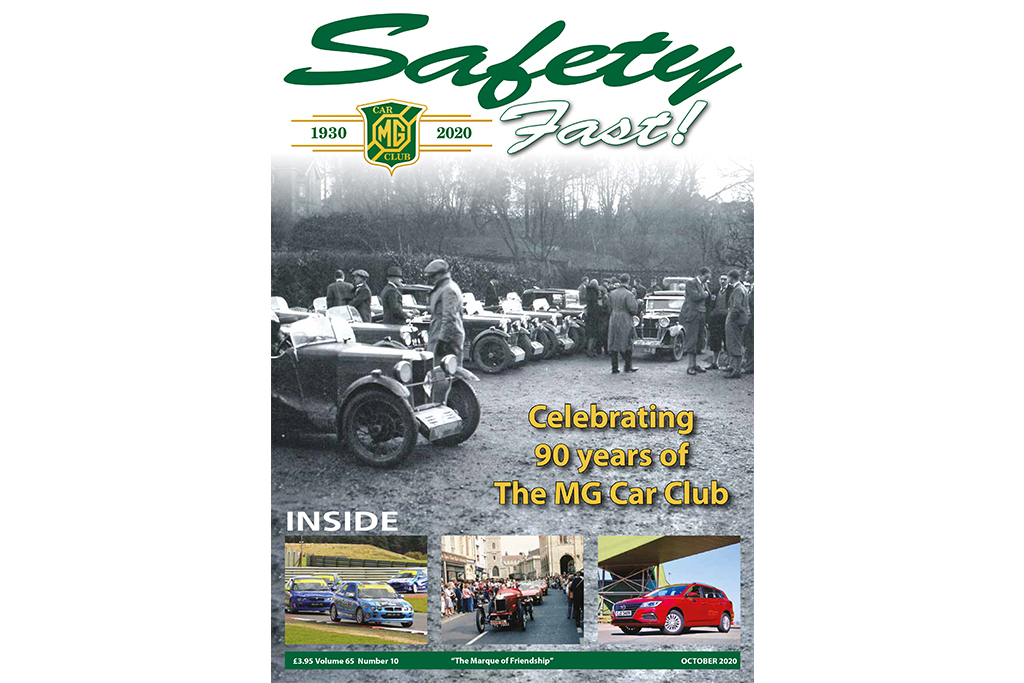 With the October issue of Safety Fast! arriving on the doorsteps of members, we thought we'd give you a taste of what's included in this month's magazine.
To celebrate 90 years of the MG Car Club this year, we're tracing our roots right back to the early 1930s and taking a look at the various publications we have used to communicate with our members. The front cover of this issue is based on the late-2000s issue of Safety Fast!.
Peter Neal recalls the closing of the Abingdon MG factory 40 years ago.
Graham Keilloh reports on all the MGCC Race Action from Snetterton.
We share a selection of our favourite moments from over the years to celebrate 90 years of the MG Car Club.
And we have newsletters from the Vintage Register, Triple M Register and SUV Register.
If you're a non-member reading this and it sounds like something you'd enjoy looking at, our award-winning monthly magazine Safety Fast! is included as part of your membership.
To request a FREE enquiry pack, with a previous issue of our magazine inside, click here.
CLICK HERE to head to the Members Area to read the October issue
of Safety Fast!, and all the previous issues!