Safety Fast! – November issue now available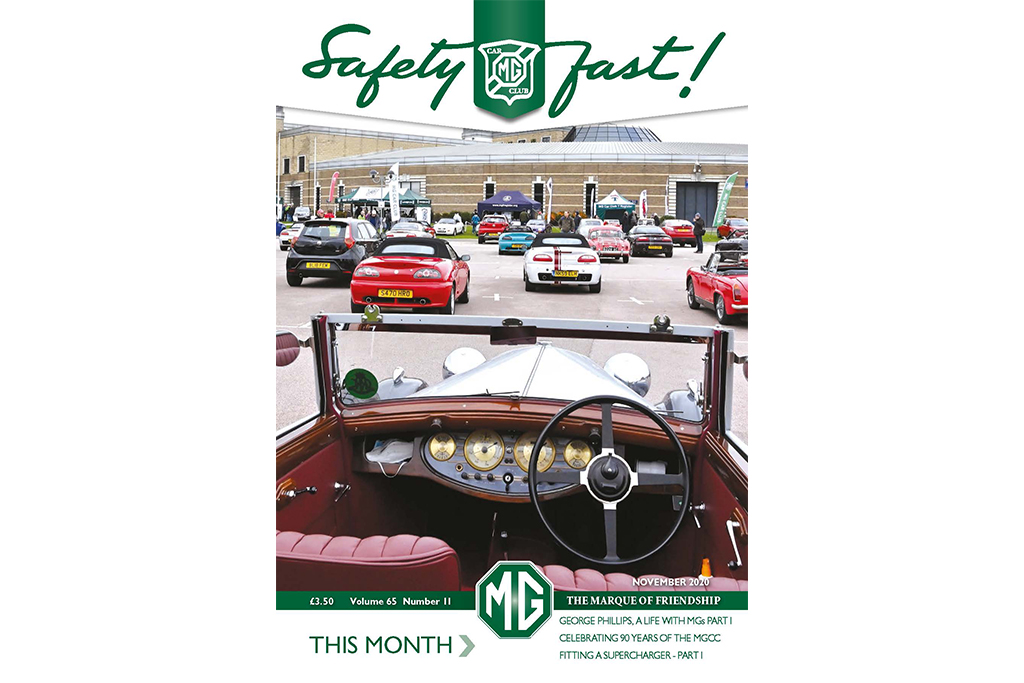 With the November issue of Safety Fast! arriving on the doorsteps of members, we thought we'd give you a taste of what's included in this month's magazine.
To celebrate 90 years of the MG Car Club this year, we're tracing our roots right back to the early 1930s and taking a look at the various publications we have used to communicate with our members. The front cover of this issue is based on the 2010 – 2016 issues of Safety Fast!.
The story of George Philips, who was no mean driver in T-Types, venturing to Le Mans and elsewhere with a special-bodied TC.
We report on the 90th Anniversary event held at the British Motor Museum, Gaydon.
Mark Paulson reports on all the MGCC Race Action from the final meeting of the season, held at Oulton Park.
And we have newsletters from the MGA Register, MGB Register and MGF Register.
If you're a non-member reading this and it sounds like something you'd enjoy looking at, our award-winning monthly magazine Safety Fast! is included as part of your membership.
To request a FREE enquiry pack, with a previous issue of our magazine inside, click here.
CLICK HERE to head to the Members Area to read the November issue
of Safety Fast!, and all the previous issues!