Safety Fast! – May issue now available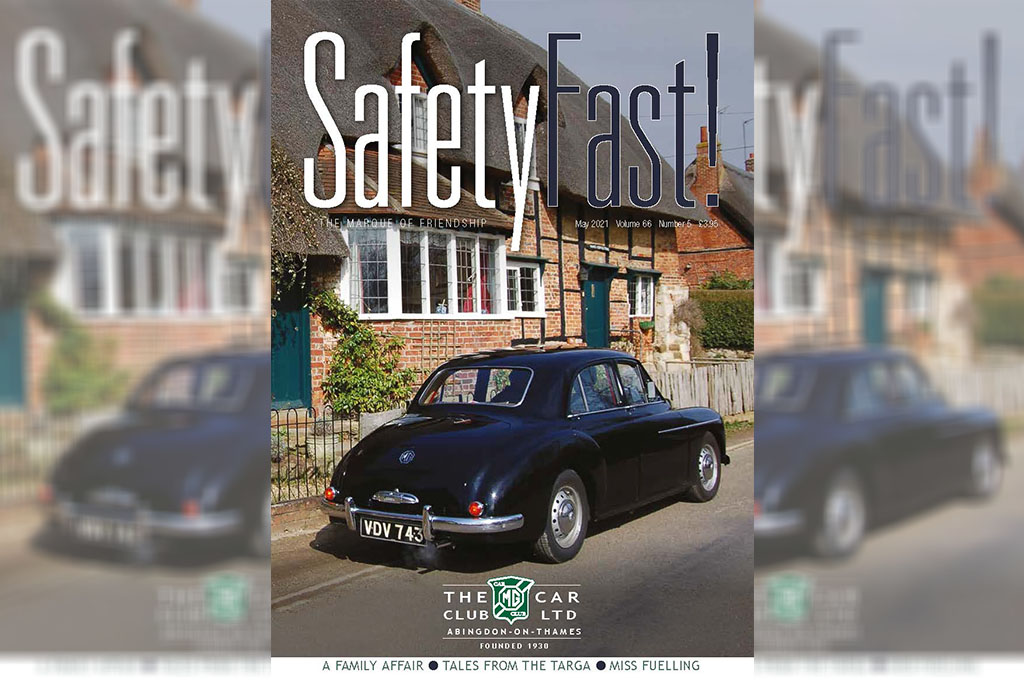 With the May issue of Safety Fast! arriving on the doorsteps of members, we thought we'd give you a taste of what's included in this month's magazine.
The story of an MK3 MG Midget that has been in the Gray family ownership since 1975, won over 100 awards, and driven by three generations of the family.
David De Saxe's humorous article on changing the engine oil with the occasional foray into Repairs and Replacements.
Reprinted from the July 1966 Safety Fast! Peter Browning tells the fascinating story of what the classic European road race is all about and how the MGs and Austin Healey proved their worth.
Neil Cairns recalls the time he accidentally filled his Y Type with Diesel, and the solution to get him back on the road.
And we have newsletters from the T Register, MGB Register, and MGC Register.
If you're a non-member reading this and it sounds like something you'd enjoy looking at, our award-winning monthly magazine Safety Fast! is included as part of your membership.
To request a FREE enquiry pack, with a previous issue of our magazine inside, click here.
CLICK HERE to head to the Members Area to read the May issue
of Safety Fast!, and all the previous issues!