Safety Fast! – March issue now available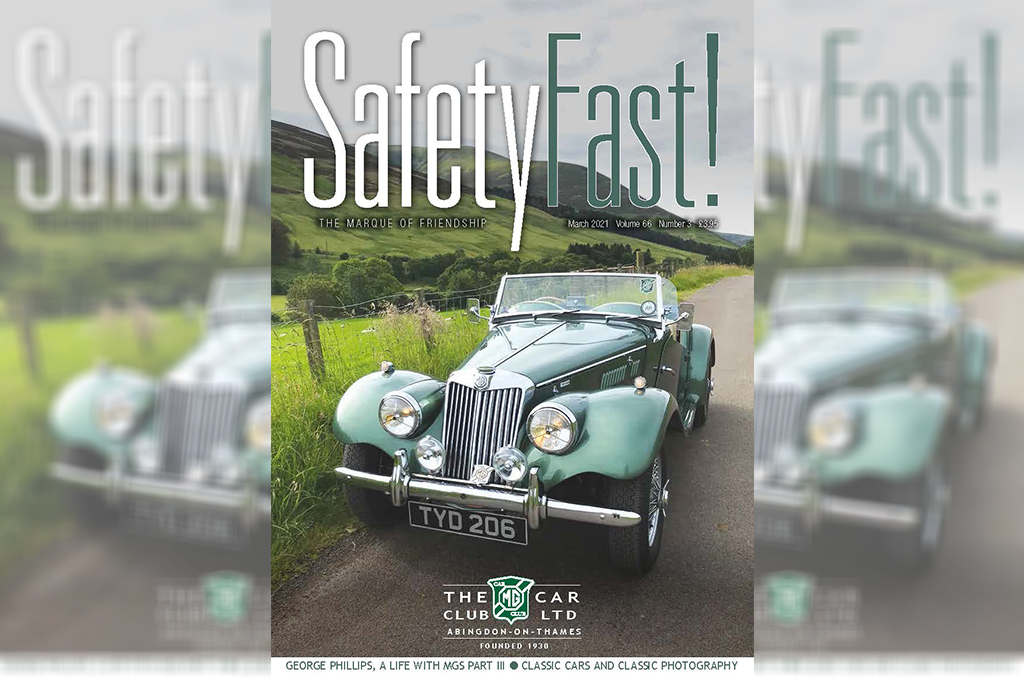 With the March issue of Safety Fast! arriving on the doorsteps of members, we thought we'd give you a taste of what's included in this month's magazine.
We announce an insurance partnership with Cherished Vehicle Insurance Services.
MGLive! 2021 has unfortunately been postponed, but we announce an exciting new event for 2021!
George Phillips was chief photographer for Autosport magazine in the 1950s and '60s. He was also no mean driver in T-Types, venturing to Le Mans and elsewhere with a special-bodied TC.
The stunning MGB GT RV8, specially commissioned in the 1990s by the then managing director of British Motor Heritage.
MGB owner and photographer Ted Smith explains why he's still an advocate of film photography.
And we have newsletters from the SVW Register, MGA Register, and MGF Register.
If you're a non-member reading this and it sounds like something you'd enjoy looking at, our award-winning monthly magazine Safety Fast! is included as part of your membership.
To request a FREE enquiry pack, with a previous issue of our magazine inside, click here.
CLICK HERE to head to the Members Area to read the March issue
of Safety Fast!, and all the previous issues!