Safety Fast! – June issue now available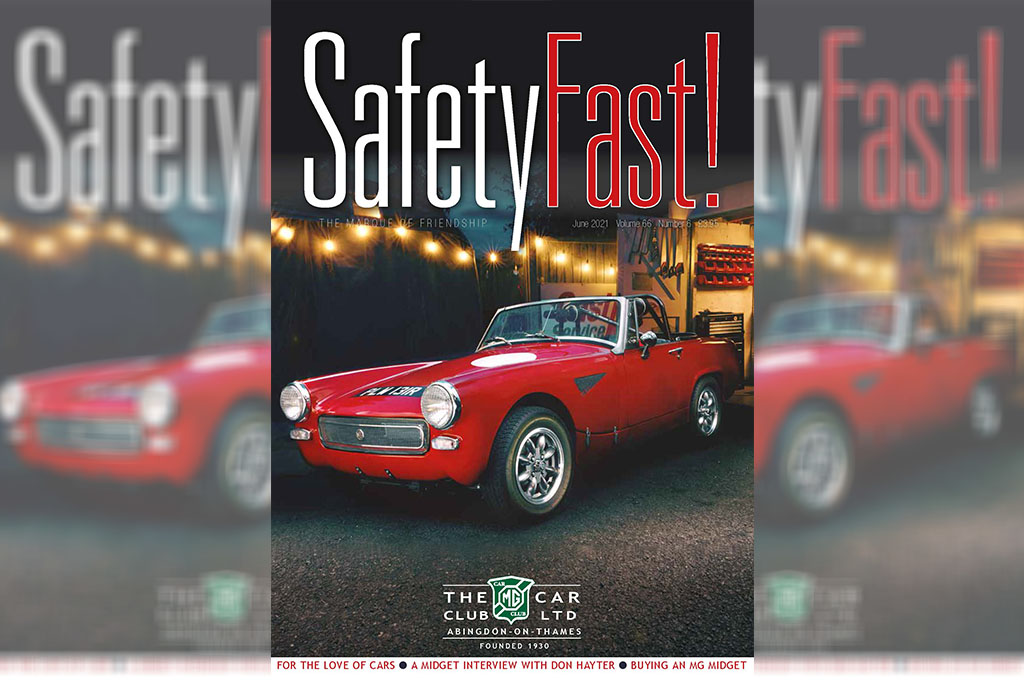 With the June issue of Safety Fast! arriving on the doorsteps of members, we thought we'd give you a taste of what's included in this month's magazine.
Launched in 1961, this article announced the news of the exciting new MG Midget and was originally printed in the July 1961 issue of Safety Fast!.
The story of 19-year-old Jake Wootton and the restoration of his 1976 MG Midget.
Graham Springthorpe and Dennis Wharf interviewed the great Don Hayter on the 40th Anniversary of the MG Midget.
The story of the Midget Register's president Dennis Wharf, and his 50 years of Midget ownership.
Hints and tips on buying an MG Midget by Mark T Boldry.
Graham Keilloh reports on the MG Car Club's 2021 racing season opener.
And we have newsletters from the Triple M Register, Y Type Register, and ZR ZS ZT Register.
If you're a non-member reading this and it sounds like something you'd enjoy looking at, our award-winning monthly magazine Safety Fast! is included as part of your membership.
To request a FREE enquiry pack, with a previous issue of our magazine inside, click here.
CLICK HERE to head to the Members Area to read the June issue
of Safety Fast!, and all the previous issues!