Safety Fast! – July issue now available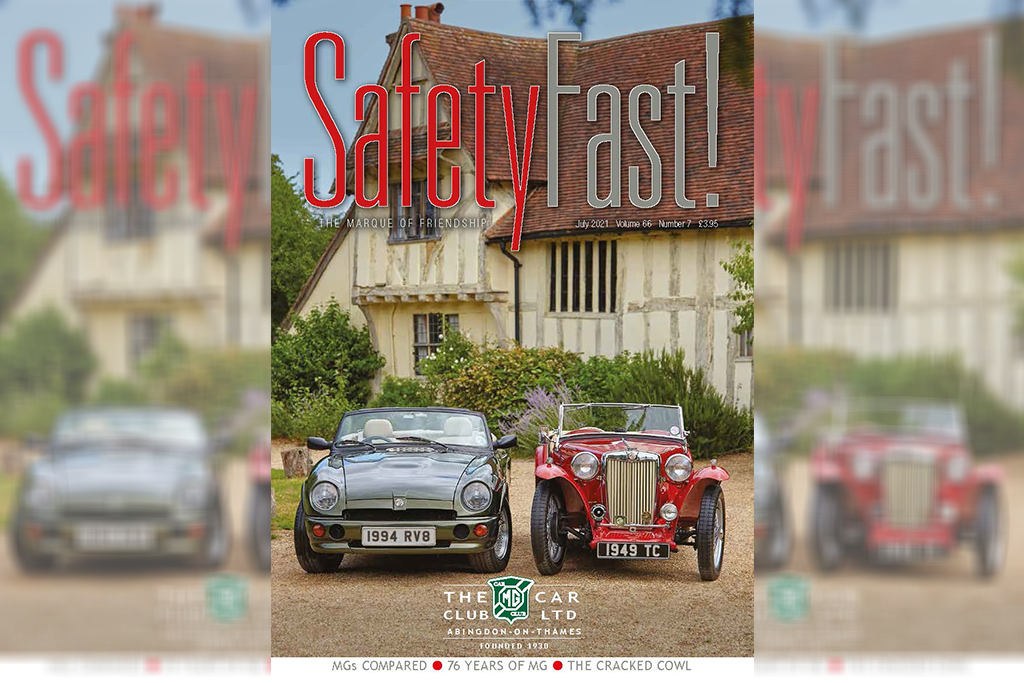 With the July issue of Safety Fast! arriving on the doorsteps of members, we thought we'd give you a taste of what's included in this month's magazine.
Paul Ireland compares his pair of MGs, an MG TC, and an MG RV8. Which one does he prefer?
Geoff Mansfield recalls his time with MGs and details his forthcoming M Type adventure.
John Sprinzel on his experience sharing the Le Mans class-winning 'MGB' with Andrew Hedges that they drove in the 1963 Tour de France
A 'how to' by Andrew Green on replacing an MGF / TF cracked cowl.
Mark Paulson reports on the MGCC action from Oulton Park
And we have newsletters from the MGA Register, Magnette Register, and MGF Register.
If you're a non-member reading this and it sounds like something you'd enjoy looking at, our award-winning monthly magazine Safety Fast! is included as part of your membership.
To request a FREE enquiry pack, with a previous issue of our magazine inside, click here.
CLICK HERE to head to the Members Area to read the July issue
of Safety Fast!, and all the previous issues!