Safety Fast! – February issue now available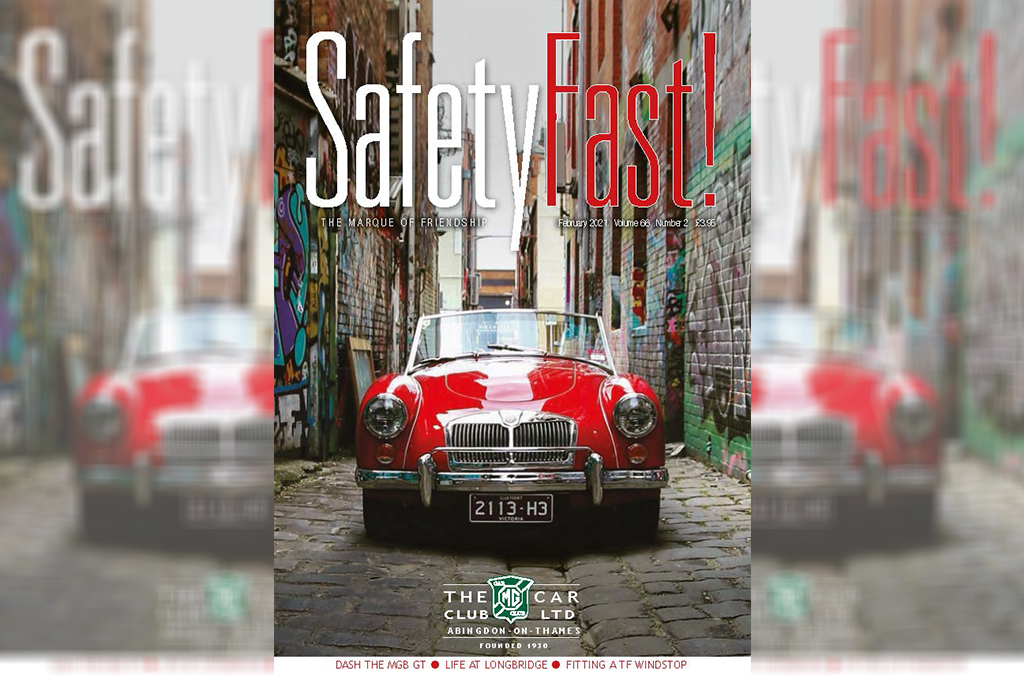 With the February issue of Safety Fast! arriving on the doorsteps of members, we thought we'd give you a taste of what's included in this month's magazine.
The story of the Asquith family's useable everyday classic, DASH the MGB GT.
Josh Langstaff visits Paul Rigby MG, located on the former Longbridge factory site.
The MG Car Club Italy head to Terni and celebrate the XVIIIth MGCCI Sette Colli event.
The history of the popular speed and race championship, the MGF Abingdon Trophy, as told by Peter Browning.
And we have newsletters from the Triple M Register, Midget Register, and MGB Register.
If you're a non-member reading this and it sounds like something you'd enjoy looking at, our award-winning monthly magazine Safety Fast! is included as part of your membership.
To request a FREE enquiry pack, with a previous issue of our magazine inside, click here.
CLICK HERE to head to the Members Area to read the January issue
of Safety Fast!, and all the previous issues!