Safety Fast! – August issue now available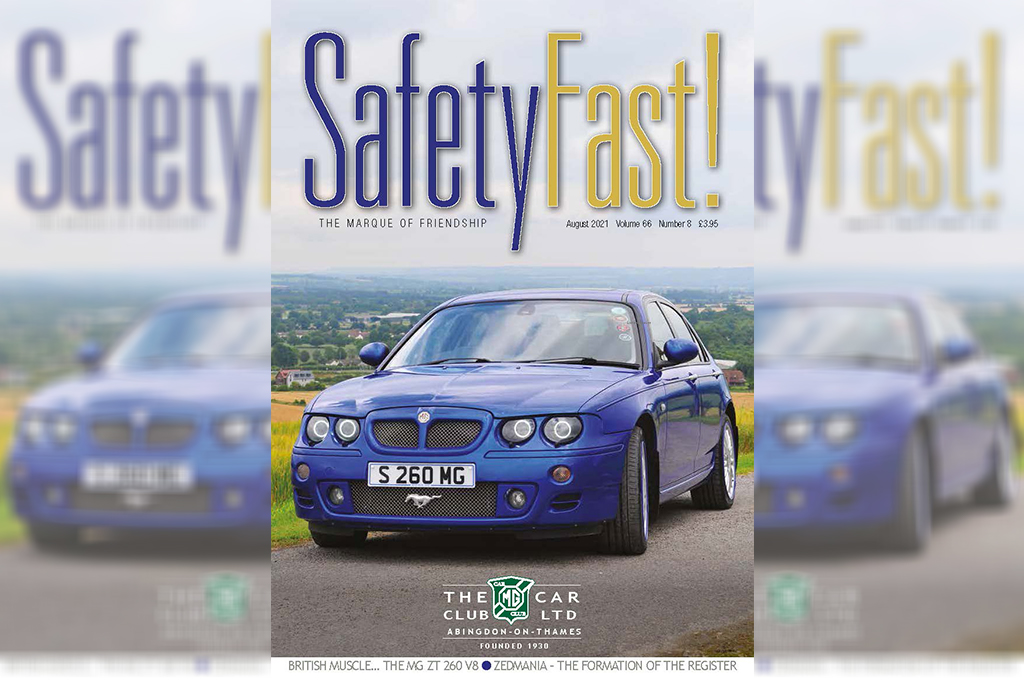 With the August issue of Safety Fast! arriving on the doorsteps of members, we thought we'd give you a taste of what's included in this month's magazine.
Enthusiasts Tony and Linda Cotter are big fans of the modern MGs; this is the story of the Cotters' ZT V8 385.
John Thompson regales the history of the ZR/ZS/ZT, the cars that saved MG?
ZR/ZS/ZT Register stalwart Ray Kemble recalls the history of the formation of the Register
The MG ZS story. Despite only having a production run of just less than four years, the MG ZS became extremely popular with enthusiasts.
Mark Paulson reports on all the MGCC race action from Silverstone.
And we have newsletters from the Midget Register, MGB Register, and V8 Register.
If you're a non-member reading this and it sounds like something you'd enjoy looking at, our award-winning monthly magazine Safety Fast! is included as part of your membership.
To request a FREE enquiry pack, with a previous issue of our magazine inside, click here.
CLICK HERE to head to the Members Area to read the August issue
of Safety Fast!, and all the previous issues!