Safety Fast! – April issue now available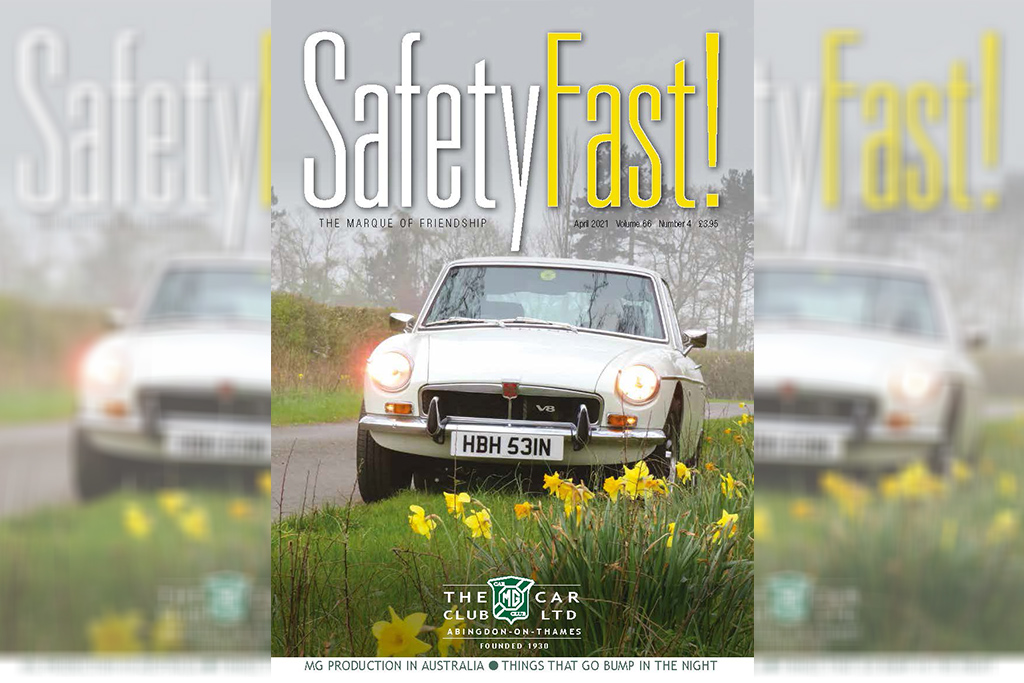 With the April issue of Safety Fast! arriving on the doorsteps of members, we thought we'd give you a taste of what's included in this month's magazine.
Tom Aczel gives a history of the production of MGs in Australia.
Ian Pogson recalls his time working for NAC and SAIC.
Dietrich Krahn reports on the 2020 International Magnette Meeting.
Pete Barrett, MG Car Club Insurance Manager, introduces himself in his very first Safety Fast! column.
And we have newsletters from the Vintage Register, Twin Cam Register, V8 Register, and MG635 Register.
If you're a non-member reading this and it sounds like something you'd enjoy looking at, our award-winning monthly magazine Safety Fast! is included as part of your membership.
To request a FREE enquiry pack, with a previous issue of our magazine inside, click here.
CLICK HERE to head to the Members Area to read the April issue
of Safety Fast!, and all the previous issues!