Russ Swift Precision Stunt Team to wow the crowds at Silverstone for MG & Triumph 100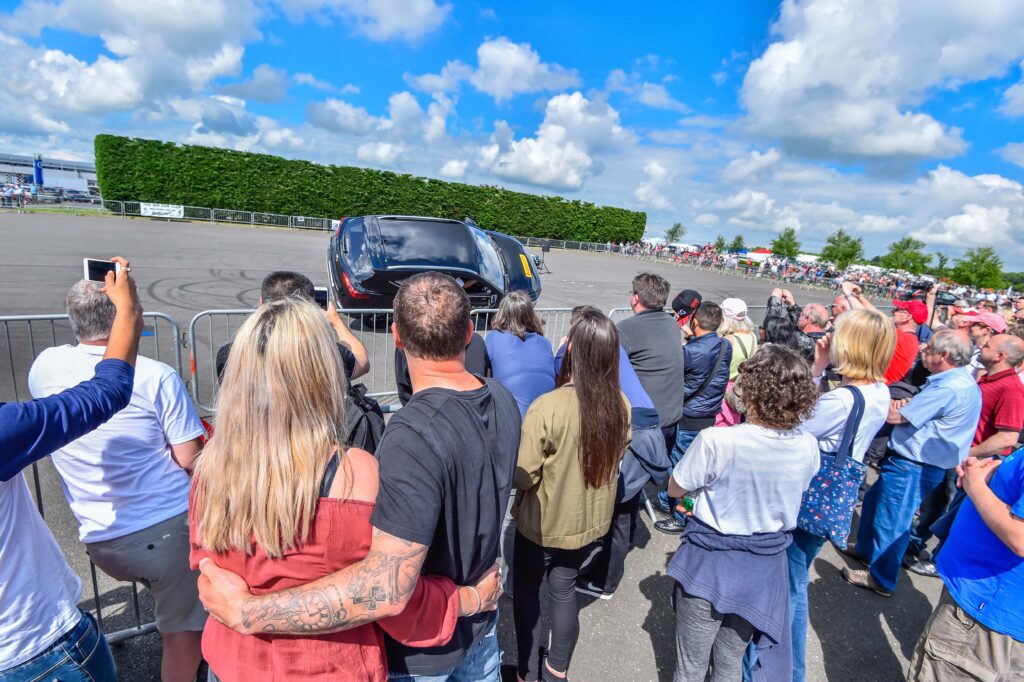 The Russ Swift Precision Driving Team will be back by popular demand at MG and Triumph 100, Silverstone this year! Taking place over the weekend of the 10-11 June 2023, this historic event is not to be missed and now, with the world's best known stunt driver joining us, there is even more excitement to look forward to! What's more is that he will be showing off his stunt driving skills using MGs! 
Russ Swift has been transforming motor shows with his amazing stunt displays since 1981 when, as the current British Autotest champion and England Autotest Team Captain, Russ was asked to demonstrate his skills in public and realised there was a demand for this type of entertainment.
In 1987 a video was sent to an advertising agency suggesting that it would be a good idea to use Russ's skills in a TV commercial. A story was drawn up and Russ was asked to insert some interesting manoeuvres. The resulting Montego "Car Park" commercial was a major success. Although the commercial only ran for 6 weeks It was highly acclaimed all over the world. It was featured at the Cannes Film Festival and in America was voted the world's most imaginative car commercial.
Since then Russ has established himself as the world's number one display driver with numerous TV commercials, and car launches to his credit world-wide. Russ has now performed over 8000 displays in over 50 countries including America, South Africa, Taiwan, Korea, Malaysia, Indonesia and Australia.
Russ has revolutionised International Motor Shows. As a result of Russ's displays at various motorshows many have adopted the "live" theme for the whole show. 85% of visitors to the "British Motorshow Live" at NEC in Birmingham voted Russ's display the best feature. Other recent Motor Shows include New York, Melbourne, and Singapore.
Recent TV appearances in this country include teaching grannies to do do-nuts on Top Gear, and the do-nut world record.
Over the years, Russ has established 3 Guinness World Records:- Parallel parking in the tightest space, J Turn in the tightest space and the fastest do-nuts
Russ has had a long relationship with MINI. Winning 4 British Autotest Championships and an International Rally in Sweden in his Cooper S in the early eighties. He has recently spent some time promoting the new "Italian Job" film with displays at premieres in New York and London.
The vehicles used for most of Russ's display performances are absolutely standard specification. Vehicles driven on two wheels have only one modification – a locked differential. This car will be driven on two wheels, with a bit of luck!! Russ gets a maximum of 3 miles from a set of tyres.
Russ also acts as an advisor to many Police, Military, Royal and Diplomatic drivers and works closely with the Police, ROSPA, the IAM and various road safety bodies to promote safe driving.
Catch Russ at MG and Triumph 100 this June 10-11 at Silverstone and you never know, it might be you he picks to get involved with one of his amazing displays! 
Buy your tickets and find out more at: www.mgtriumph100.co.uk