Restoration Show Preview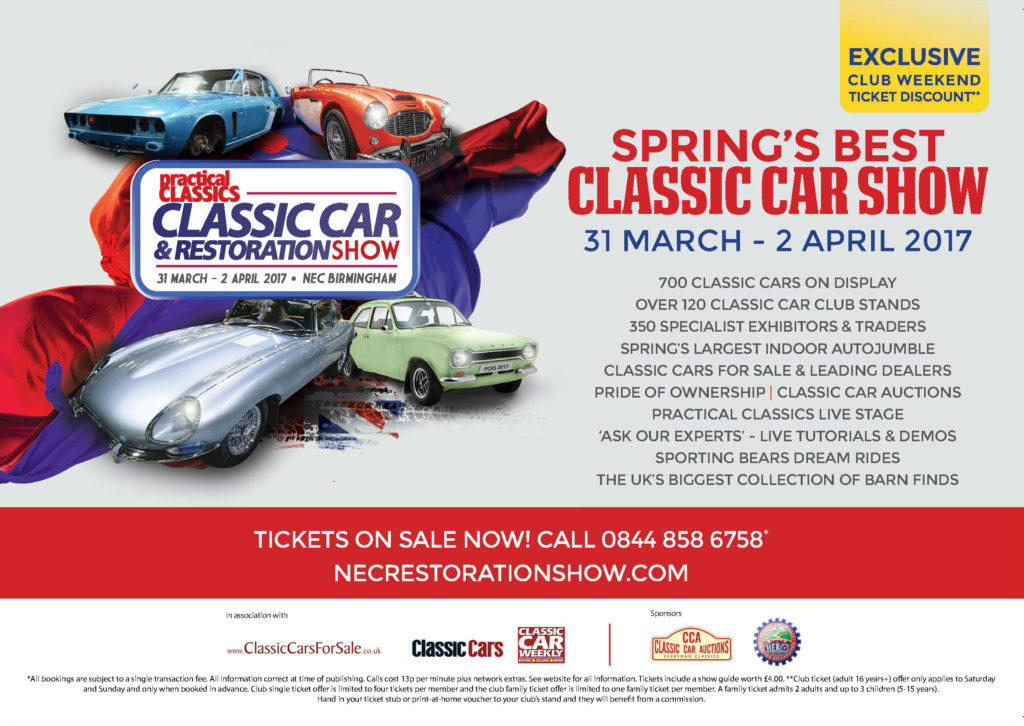 The MG Car Club will be making their first appearance at the Practical Classics Classic Car and Restoration Show next weekend (31st March – 2nd April), and are hoping to make a big impression.
The Club will have a variety of MGs on its stand all in different stages of restoration. Mike Brewer's Californian MGA will be making its second show appearance after being on the Club's stand back in November at the NEC Classic Motor Show. With work due to begin later this year, show-goers will have the chance to inspect the car and share their opinion before the big makeover begins.
From a true classic to a modern gem. Matt Haines', who's part of the Club's flourishing young members group, will be exhibiting his 1983 Arum White MG Metro on the stand. His car will be in shell form with some exciting work planned across the weekend. Finishing it off is a car close to the hearts of many within the MG world. UMD 534F was a works-backed MGB that competed in the 1968 London to Sydney Marathon, and was driven by the late Jean Denton. It's in the middle of a full restoration that will transform the car back to its original condition.
The Club will also be in attendance at the National Classic Car Awards on Saturday evening, having been shortlisted in four separate categories – including Club of the Year.
The MG Car Club are the original club for MG owners, having supported them since 1930. If you are interested in finding out more, they can be found on stand 12-410. For tickets, please see the event website by clicking here.