Paddy (Arthur Patrick) Willmer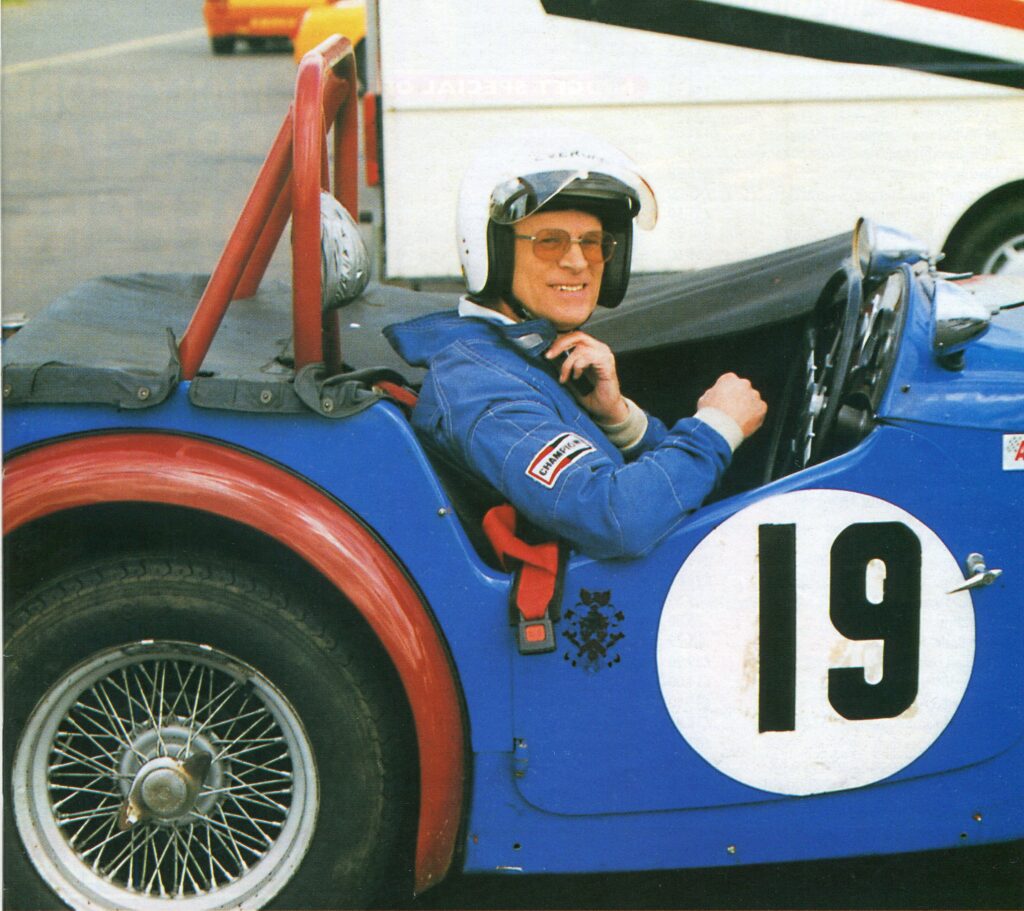 19th June 1940 – 31st July 2021
It is with sadness that we have to report the passing of Paddy Willmer.
Paddy, who was born and educated in Cambridge, joined the MG Car Club in 1961 after purchasing an MG TA in Cambridge for £65. In October 1962 he relinquished the TA in favour of an MG TC. Paddy spent many of his early years within the club racing and competing in T Types, his first event being the Firle Hill Climb in 1963 and ending with a race at Silverstone in 2002.
Paddy was a founding member of the T Register, writing and editing its bulletin from 1966 -1969. He then became scribe, editing the T Register Newsletter, before taking on the editorship of Safety Fast! in June 1985.
At this time Paddy also became an MG Car Club director for nine years. During Paddy's tenure as Safety Fast! editor he worked with, and met many MG Car Club members and had the privilege of being introduced to many motor sporting heroes of his. In 2001 he handed the Safety Fast! reigns to Peter Browning, but Paddy still had a desire for writing and T Types.
In 2005 he went on to write and publish a book entitled MG T Series in Detail. Paddy will be fondly remembered, and very much missed by all who knew him.
Safety Fast! will carry a full tribute to Paddy in a future issue. The MG Car Club send their condolences to his family.