Open day this Saturday at Kimber House
2015 marks the 25th anniversary of the MG Car Club's return to Abingdon, the spiritual home of MG, and the Club is holding an open day on Saturday 23rd of May to celebrate.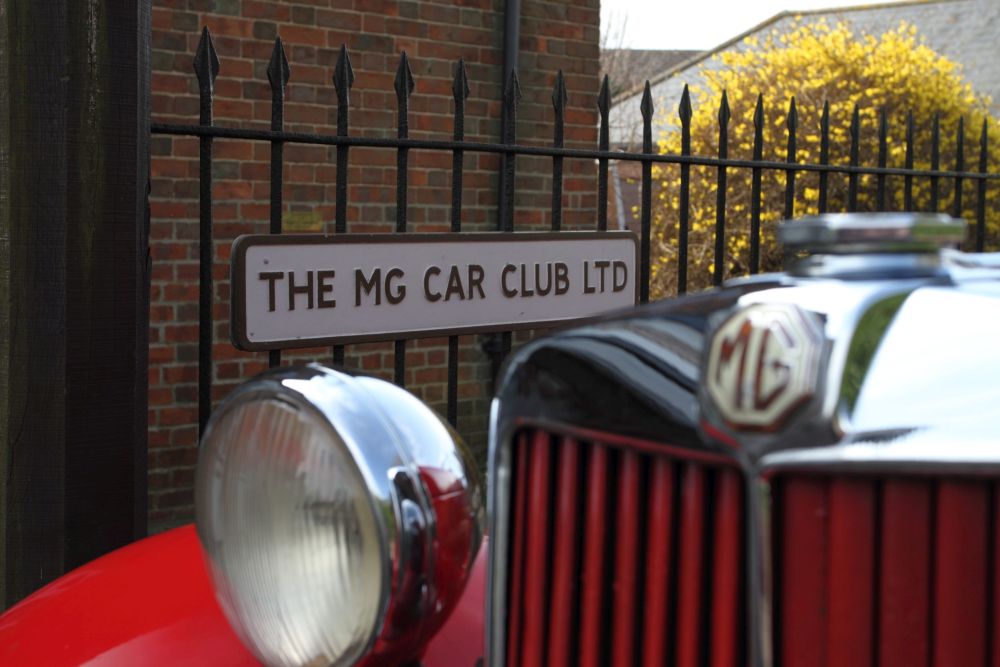 The MG Car Club is the oldest MG club in the world, formed by the MG Car Company, 85 years ago in 1930.
From 1930 until 1969 the Club was based in the Admin Block of the famous plant until the Club became independent at the end of the 60s.
During the 1970s and 1980s the Club enjoyed something of a nomadic existence, ending up as far north as Boston in Lincolnshire at one point.
In 1988 the property at number 12 Cemetery Road, which at that time was derelict, became available and was earmarked for demolition, with planning permission granted for flats. With its proximity to the former factory admin block it was deemed as the ideal location for the Club's headquarters.
Thanks to a massive fund raising drive by club members the building was purchased, along with number 11, in 1989.
Almost a year of hard work, most by volunteers and club members, followed and in the summer of 1990, Kimber House was opened. Initially the Club occupied only number 12, knocking through to number 11 towards the turn of millennium.
In 2010 the Club added the John Thornley Suite, named in honour of MG's former managing director, adding some valuable space to Kimber House's floor space.
Kimber House remains a popular destination for MG fans, with visitors from across the globe making the pilgrimage to the birthplace of so many classic MGs.
The open day will welcome both MGCC members and non-members, giving visitors the opportunity to tour the club's collection of MG memorabilia, talk to former factory workers and learn more about the Car Club and the benefits it offers to members.
Kimber House will be open from 10:00am-4:00pm, offering an opportunity to see some of the unique items that form perhaps the largest archive of MG memorabilia in the world.
There will also be refreshments available and the Club's shop will be open, allowing visitors the chance to get that all-important souvenir. Alongside the celebrations at Kimber House, the White Horse Public House, a short walk from Kimber House, is holding an MG day with live music, food and classic cars on display.
Those looking to make a weekend of it could also sign up for the Old Speckled Hen Run. Now in its 23rd year, the run sets out from Radley College in Abingdon, and heads out on a route around the town.
With the Car Club celebrating both its 85th birthday, and 25 years at Kimber House, there will be plenty to celebrate on Saturday 23rd May.