Open Day success at Kimber House
On Saturday 23rd May the Club held an open day as part of the celebrations marking 25 years since the opening of Kimber House.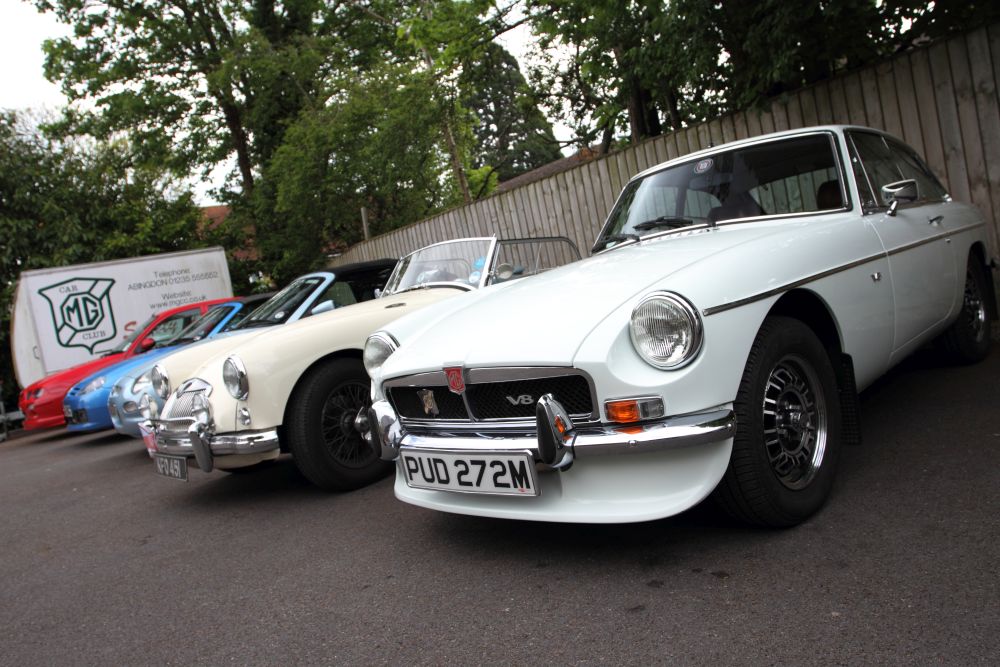 Following a massive fund-raising drive through the Club's membership, the property at number 12 Cemetery Road was purchased and renovated, resulting in the opening of Kimber House in July 1990.
Kimber House has undergone several changes since 1990, most notably with the addition of the garage block, and the John Thornley Suite, opened in 2010 and remains a favourite destination for MG fans from right across the globe.
Saturday saw visitors not only from the local area but also from as far north as Preston in the UK and from across the Channel, from Holland, all keen to come and see the Club's collection, meet the staff, talk about their cars or try their hand at a power lap around Silverstone in the Club's racing MGB GT.
The sheer variety of MGs was impressive with everything from J2 Midgets through to 15-plate MG3s coming along on the day.
While the majority of visitors on the day drove and MG, many were not and were keen to know more about the Club, the factory and MG's Abingdon history.
The Club would like to thank all those who visited on Saturday, as well as the members of the Abingdon Works Centre who came to support the Club on the day. We'd also like to say a big 'Welcome' to our new members who signed up for membership of the Club on the day.
---