#MustHaveMonday – MGCC phone charger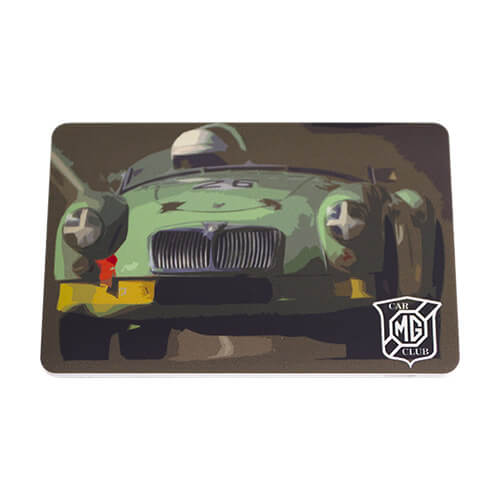 Our latest #MustHaveMonday will be a useful item for MG owners everywhere. The MG Car Club's portable mobile phone charger is a must-have for this summer. At just 7mm thick it has attachments for both Android and Apple phones whilst being small enough to fit into a pocket. It has enough battery to charge two phones per full charge and catches the eye with an MGA racing at Brands Hatch alongside the MGCC logo.
This is the perfect accompaniment for those long road trips and shows this summer when you're running out of battery and need some juice! The charger retails at £12.50 and can be purchased on the MGCC's online shop. Alternatively, you can ring the offices here at Kimber House and order items over the phone.
From collectable diecast models to a large range of MG and MG Car Club branded clothing, new items are constantly being added to the new online shop, and #MustHaveMondays are a great way of featuring each one.
Every Monday an item will be picked from the extensive range of merchandise which we believe is your 'must have purchase of the week'. Also, look out for special 'member only' deals – exclusive offers for members of the MG Car Club.
For now though, happy shopping and Safety Fast!
---