Motorsport legend Paddy Hopkirk dies at 89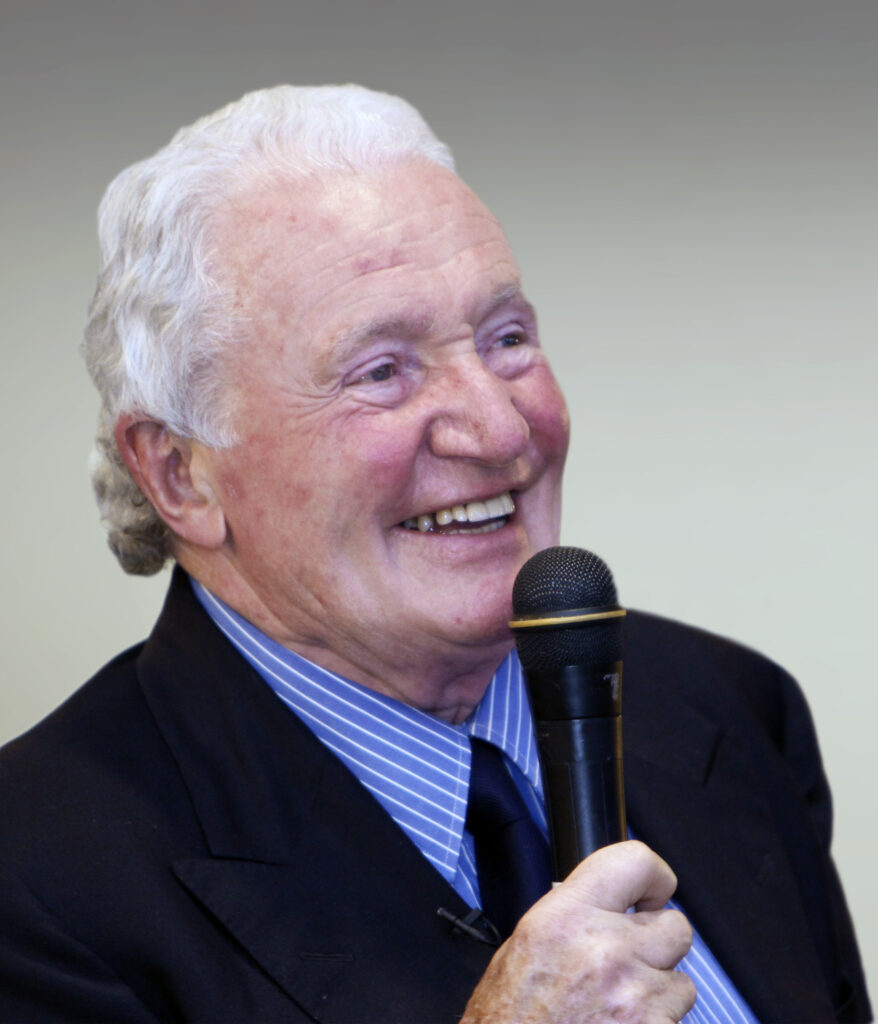 The MG Car Club is sad to learn of the passing of Paddy Hopkirk. Known to many for his legendary rally wins in the 1960s in Minis, he was also a celebrated works driver for BMC in Healeys, MGs and indeed, Rootes and Standard Triumph as well.
The ultimate professional, incredibly successful, but always one to greet people with a friendly twinkle in his eye with a twist of Irish humour Paddy remained a much-loved figure in British motorsport, right up until the end.
He was born in Belfast on 14 April 1933. His motoring career started at the age of 9 where he honed his skills on a clergyman's invalid carriage that had been left to Paddy in his will! It was whilst studying engineering at Trinity College, Dublin that Paddy acquired an Austin 7 'Chummy' Tourer in which he would also make his rally debut.
He dropped out of college and went to work for VW in Dublin and owned a string of Beetles in which he competed.
In 1953, Paddy won his first event – the Cairncastle Hillclimb – at the wheel of Beetle. His first professional victory came in 1955 when he was awarded the Hewison Trophy for most successful Irish rally driver of the year, he then went on to win it for a further three consecutive years!
It was at this point that he graduated to a Triumph TR2, privately entered at first, but then quickly Paddy was noticed by Standard Triumph who offered him a factory drive in a Standard Ten in the 1956 RAC Rally, which he led for a time before mechanical issues scuppered his chances. Later that year, Paddy competed for the first time outside of Ireland and the UK in the Dutch Tulip Rally, this time in the diminutive Standard Eight. However, he lost his drive when, following a puncture in the Alpine Rally in 1958, he drove the car too hard trying to make up time and blew the engine, forcing retirement.
But Rootes Group were quick to snap him up and he replaced Mike Hawthorn driving a Hillman Husky in the Safari Rally, after the F1 champion's untimely death in a car accident.
Paddy enjoyed a class win in the Alpine Rally with a Sunbeam Rapier. He then took two Circuit of Ireland wins in 1961 and 1962 and another third at the Alpine Rally in 1961. Whilst at Rootes, Paddy also took part in circuit racing for the first time, winning his class in a Sunbeam Rapier in the touring car race supporting the 1960 British Grand Prix. He also raced Rapiers at Le Mans as well.
But, after a number of retirements due to mechanical failure in the Rapiers, including the 1962 Monte Carlo Rally and the Acropolis Rally of the same year, Paddy enjoyed a test drive in Pat Moss's Austin Healey, setting the seed for his decision to force a move to BMC.
Paddy was a huge fan of the Austin Healey Sprite, the pre-cursor to the MG Midget. The Sprite for many years was his car of choice for rallies, sprints and hillclimbs – especially during the period that most rallies included a driving test as part of the stages.
It was in MGs that Paddy would return to Le Mans and was the first to get around the ban by BMC on its drivers competing in long distance endurance races, in the aftermath of the 1955 disaster at Le Mans. Stuart Turner, BMC Competition Department boss at the time, would partner Paddy Hopkirk with Alan Hutcheson for the 1963 Le Mans, in an MGB wearing the registration 7 DBL and a factory fibreglass hardtop. The race got off to a shaky start when Alan, who insisted on starting the car, drove it into the sand bank at Mulsanne Corner on the first lap and spent an hour digging it out with his bare hands and helmet! They re-entered with just a minute to spare between them and disqualification, ending up taking the win in class and 12th overall. Paddy returned to Le Mans in 1964 and 65 with Andrew Hedges in MGBs and always mentioned the winning of the Motor Trophy at Le Mans in an MG as one of his career highlights.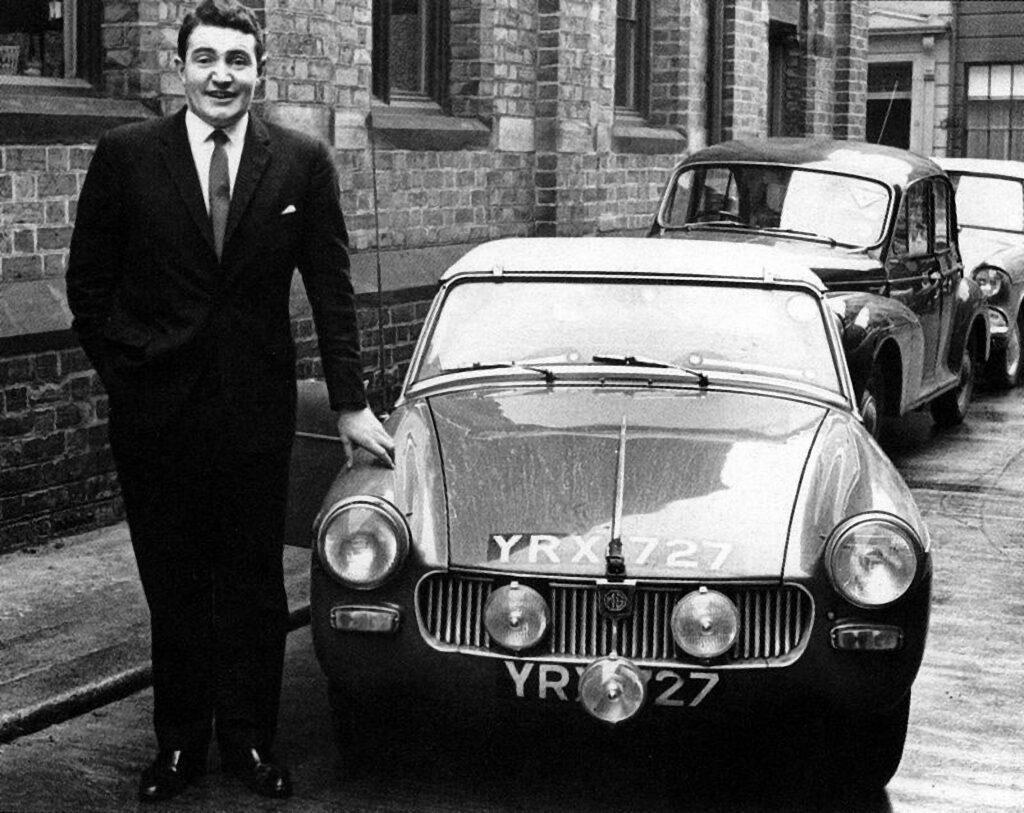 The progression through BMC to rally Minis though, would be the move that would make Paddy Hopkirk a household name. Initially driving Sprites and Healey 3000s, he first competed in a Mini for BMC in the 1963 Monte Carlo Rally, finishing 6th.
Alongside Henry Liddon, he won the 1964 Monte Carlo Rally in a Mini Cooper S. It was car number 37 and wore the registration number 33 EJB.
He also led fellow Mini drivers Timo Mäkinen and Rauno Aaltonen, who finished fourth and seventh, to the BMC team victory.
It was the moment that made Paddy Hopkirk truly famous and he received a telegram both from the then Prime Minister, Sir Douglas Hume and The Beatles to confirm that fact!
He went on to a string of other impressive rally and circuit victories in Minis and other BMC cars, specifically MGBs right the way through the 1960s.
He was elected a life member of the British Racing Driver's Club, which he would later become Vice-President of and also honorary positions within number of organisations including the MG Car Club and Historic Rally Car Register. He was a devoted supporter of WheelPower, a charity promoting wheelchair sport.
Safety Fast, the MG Car Club's monthly magazine will feature a full and detailed tribute to Paddy Hopkirk in the August edition and will tell the full story of his MG racing success. 
From the author, Wayne Scott: 
I'm really sad to hear of the passing of rally legend Paddy Hopkirk. I always loved interviewing Paddy, he was cheeky, mischievous and hilarious in equal measure. I interviewed him countless times, but I learned something new each time. He never ran out of awe-inspiring stories to tell. He will be missed, especially from the Historic Marathon Rally Group events which he was a regular at with me and Kop Hillclimb, of which he was a patron. Always a loyal supporter of the MG Car Club as well. Safe travels Paddy, there are no penalties to be had on the special stages where you are going now. R.I.P.