Millers Oils to celebrate 130 years at MGLive!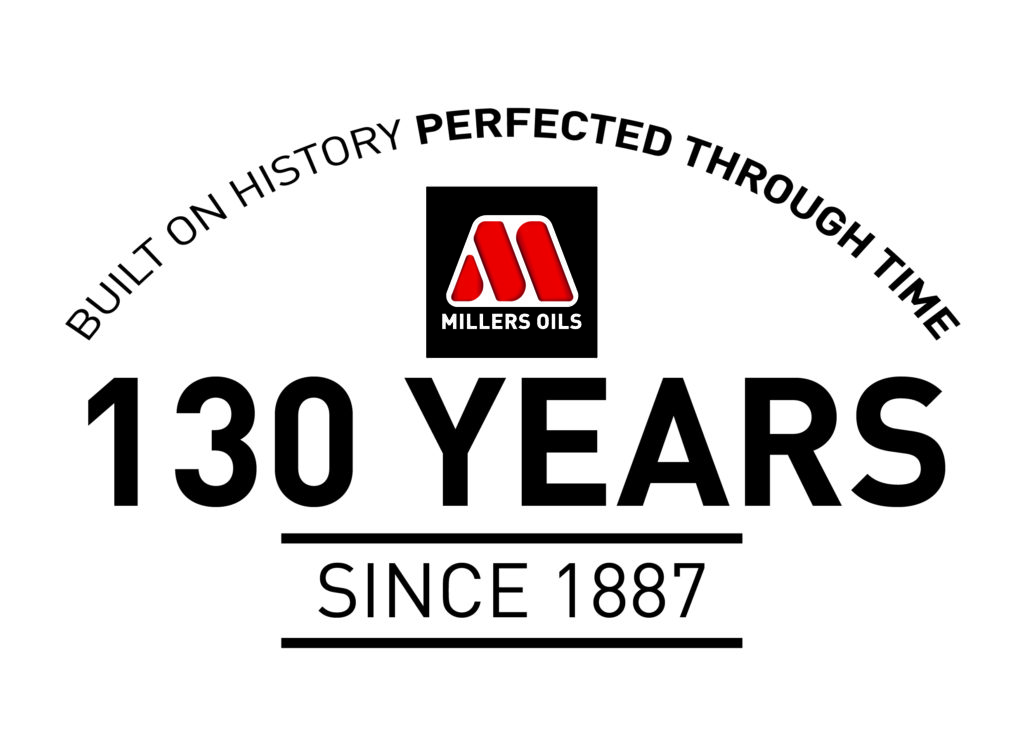 Leading oil and fuel treatment company Millers Oils is joining forces with the MG Car Club at MGLive!, held at Silverstone Circuit on June 17th & 18th, as part of its 130th-anniversary celebrations.
Millers Oils was established in 1887, having initially launched as a textiles business. The company now provides innovative products to a wide variety of sectors from motorsport and automotive, to commercial vehicle, agriculture and industrial.
Alongside the above products, Millers Oils are one of the few companies that offer a comprehensive range of engine oils, gearbox oils and fuel treatments for owners of classic vehicles – all of which are supported by the FBHVC (Federation of British Historic Vehicle Clubs).
Visitors at MGLive! will be able to check out their extensive range of products and learn about the benefits of using Millers Oils products at their stand, which will be located at the heart of the event.
MG Car Club General Manager Adam Sloman said: "We're delighted to be working with such a reputable company such as Millers Oils at MGLive! this year.
"It will be fantastic to have the company present to show off their products, and their classic bus will definitely turn heads at Silverstone."
Millers Oils has recently won various awards for its innovation in the oil industry including the Queen's Award for Enterprise: International Trade, World Motorsport Symposium Innovation award for our Nanotechnology gear oil and the prestigious Motorsport Industry Association (MIA) Technology Innovation Award.
Millers Oils Sponsorship and Events Coordinator Dom Trowman said: "It's great news that we'll be supporting the MG Car Club at the biggest MG event in the world this year and we're looking forward to showing our products off to everyone at the event."
MGLive! combines a fantastic line-up of motorsport with the Club's annual celebration of the marque, including over 3,000 MGs on display, live music, celebrity guests and much more.
For information on MGLive! visit www.mglive.co.uk. To discover more about Millers Oils, please go to www.millersoils.co.uk.
---