MGLive! loses Silverstone venue & date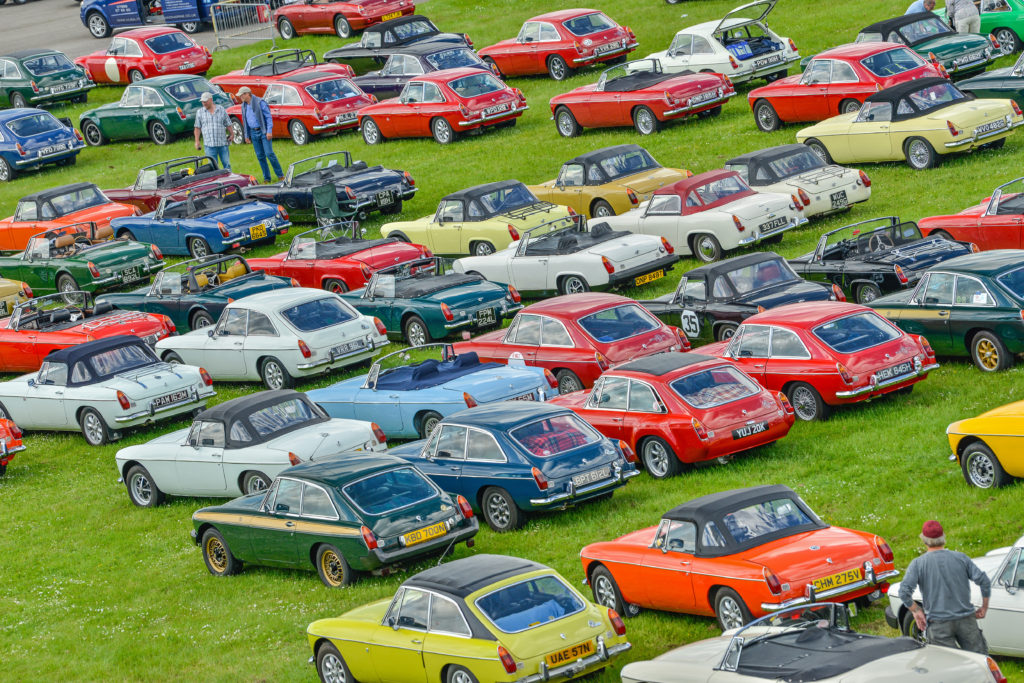 The MG Car Club are sorry to announce that due to Silverstone Circuits Limited's decision to undertake essential track maintenance during June 2019, MGLive! has lost its venue and dates.
Silverstone has been the home of MGLive! since its inception as the MG Car Club's annual national meeting, meaning the loss of the opportunity to host the event at Silverstone has hit the Club very hard sentimentally.
The MG Car Club are now exploring options to move the event to a new location and date, with further announcements to be made on this in due course once arrangements are in place.
All ticket holders will be contacted in due course, once the Club have confirmed the arrangements around the event with what options will be available.
Tickets have been removed from sale, and will go back on sale once alternative arrangements have been made.
Adam Sloman, General Manager of MG Car Club commented "We are incredibly sorry to be sharing such devastating news and everyone at the Club is so distraught that we are no longer able to hold MGLive! at Silverstone this year, due to this Force Majeure situation.
It is such a shame, as we have experienced record sales versus previous years with so many members and classic car enthusiasts purchasing tickets well in advance. We are so deeply sorry to all of those ticket holders and enthusiasts who have supported the Club and event to date.
We are absolutely making every effort to find an alternative option for MGLive! in 2019, we do not want to add to the decline of classic motoring shows or events we've already seen recently, and we are not going to be beaten by this.
We are working very hard to find a solution for a venue that can hold our unique race & entertainment event, and hope to make a further announcement soon confirming the arrangements going forwards.
Once we have those arrangements in place, we will be in touch with all our current ticket holders outlining the options that will be available to them.
We'd like to thank the classic car community in advance for their support and understanding."
Stuart Pringle, Managing Director of Silverstone Circuits Limited added "Silverstone Circuits Limited is extremely sorry for the cancellation of the MGLive! event in June. This is due to essential track maintenance. We will work with the Club to find a suitable alternative date later in the year that accommodates MGCC Members aspirations for their racing."
Questions & Answers
Why has this happened?
The Club has been put in a very unfortunate position. Silverstone has to undertake essential track maintenance and the window they have selected is June 2019. This means the circuit will be out of action for the majority of the month; meaning no racing is possible.
I've already bought tickets, will I get a refund?
The Club is currently exploring a new venue and date for MGLive! and all possible ways to move forwards from this. Once we know what the arrangements will be, we will contact all ticket holders directly with those arrangements and what the options will be going forwards.
When will you know what the arrangements will be?
We are unable to give a specific date on when we will know what the alternative arrangements will be. However, we are working very hard behind the scenes to resolve this devastating situation as soon as possible, and want to ensure that we still have an event to celebrate MG's 95th anniversary.
What about if I've booked hotels or made travel arrangements for Silverstone in June?
We are really sorry about the inconvenience and upset the date & venue change has caused. We would suggest you get in touch with your travel provider/ travel insurance company to see what your options are.