MGCC Y Register Round Britain Relay
2017 marks the 70th anniversary of the iconic family saloon – the MG Y type, and to celebrate the MG Car Club's Y Type Register have been taking part in the Round Britain Relay.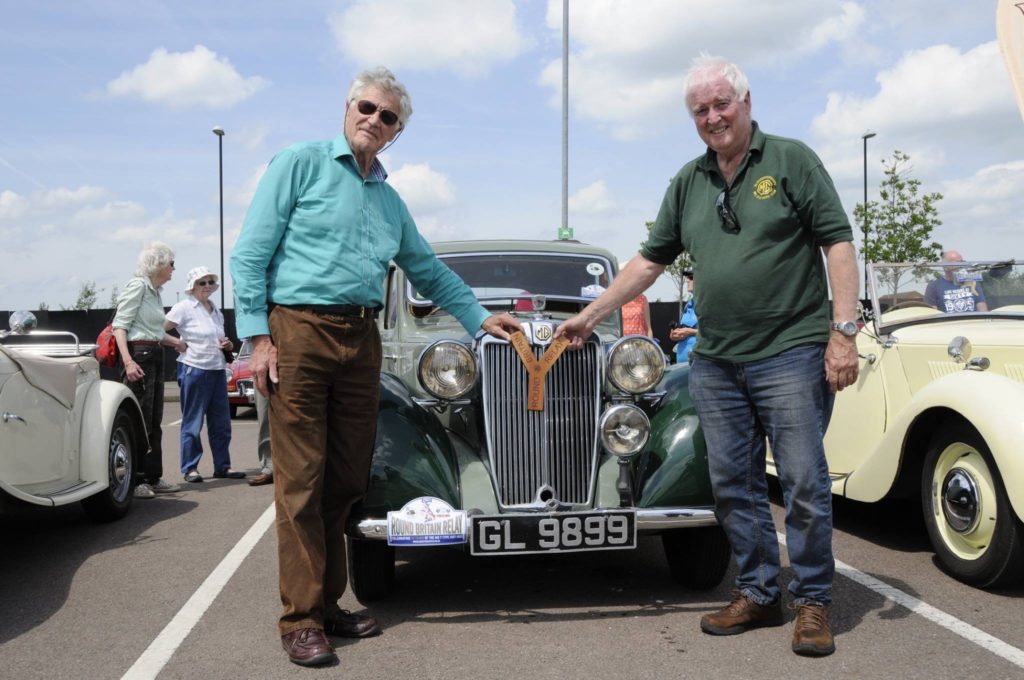 Starting on the 3rd June, the Relay has consisted of MG Y Types travelling the length and breadth of the country to celebrate the car's birthday. More than 50 Y Types have taken part in the celebration that covers an undulating 1,834 miles, driving one of the 37 stages.
Setting off near Dartford nine weeks ago, the group split into two different routes, both of which will meet for the first time since June when the Relay comes to an end this Sunday 30th July at the Club's home, Kimber House. A bespoke baton was made and split into two parts for each route, which will also be reunited in Abingdon.
The Y Type was the third MG saloon car of a series ready for the market just before WW2 started. The MG company had been stifled from producing its multiple models of small four and six cylinder sports and racing cars by the new Managing Director of Morris Motors, Leonard Lord. He considered that racing was a waste of money, and had drawn in the reigns of MG and reducing Cecil Kimber from the Managing Director of MG to just Works Manager of Abingdon.
Lord insisted that in future, all MGs would be based on corporate cars, meaning MG had to use what was already in production with Morris and Wolseley. By 1938 the new Y Type, that used the centre section of the humble Morris 8 Series 'E' with a bored out Morris Ten Series 'M' engine, gearbox and rear axle, all fitted to a new fully boxed in ladder chassis, was ready for sale. It should have appeared in the 1939 London Motor Show, but WW2 intervened.
When the car was eventually launched in 1947, the MG Sales Literature stated: "A brilliant new Member of the famous MG breed. This new One and a Quarter Litre car perpetuates the outstanding characteristics of its successful predecessors – virile acceleration, remarkable 'road manner,' instant response to controls, and superb braking. A 'lively' car, the new One and a Quarter Litre provides higher standards of performance." The price of the car was £525.0.0.
In 1952, the MG Car Company updated the Y Type and an improved model was launched, known as the YB, which had a completely new Lockheed braking system and a much more modern type of back axle. The road holding was also improved by the introduction of 15-inch wheels, and an anti-roll bar fitted to the front of the car.
When production ceased in 1953 8,336 Y Types had been produced, with 6,151 being YAs, 1,301 YBs and 884 Y Tourers.
---