MGCC 2019 Christmas gift guide!
The MG Car Club has everything you need for the MG fan in your life this Christmas – everything from Club membership through to clocks, socks, and even Top Trumps! Visit shop.mgcc.co.uk for the full range or call 01235 555552 to place your order!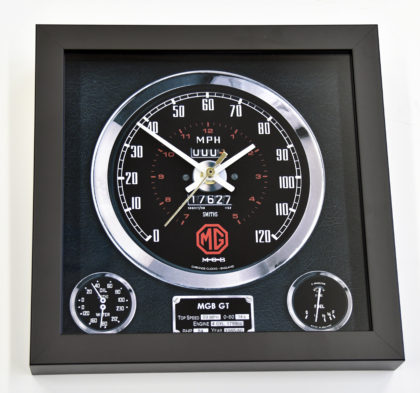 MG Dash Clock £32.50
Hand made to order and makes the perfect present for any MG owner. The clock measures approx. 10″ x 10″ (24cm x 24cm) and is framed under glass in a stained wood frame. Faces are printed individually using a fine art print process onto matte heavyweight archival paper. Based on the speedometers of MGs, excl. AA Battery. Choose from MGB, MGB GT, MG TF, Midget, PA, TF 1250, MGF, MG ZS and MGA.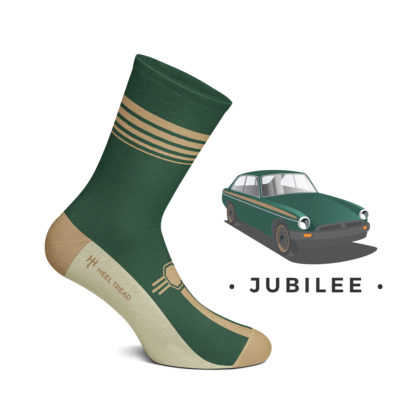 MGB GT Jubilee Socks. £9.99
In 1975 to celebrate 50 years of the MG Car Company, a limited run of 750 MGB GT's were produced; the Anniversary limited edition (otherwise known as the "Jubilee" model). These socks represent the iconic gold and green colour scheme used on the much-loved Jubilee limited edition.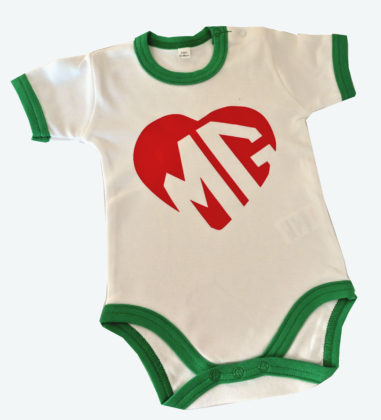 Baby grow £13.50
Make sure even the smallest MG fan isn't left out with our bespoke MG baby grow. Available in two sizes, 3-6 month and 6-12 month.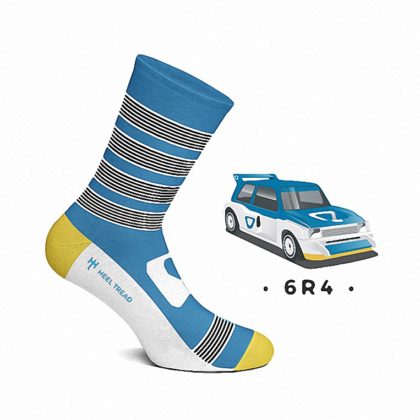 MG 6R4 Socks. £9.99
Based upon the legendary 'Computervision' livery, these themed socks will make you the envy of your mates and could improve your times on the rally stage!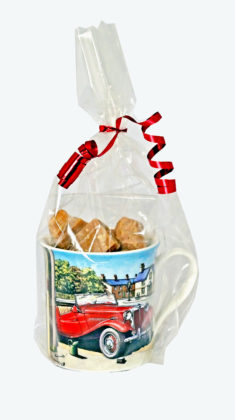 MG T Type mug and fudge gift set. £10.50
Enjoy a cuppa and some hand-made fudge with this gift set.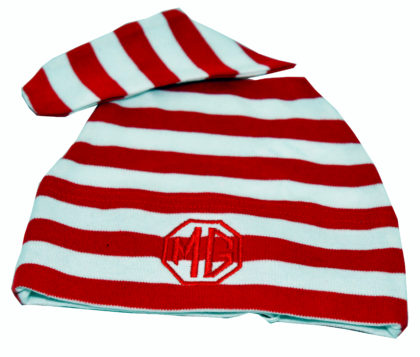 Baby hat £11.75
A delightfully cute piece of baby clothing, our MG baby hat is made from 100% high-quality cotton and comes in either red/white or grey/white stripes. Sure to look adorable on any newborn, ethically manufactured, one size.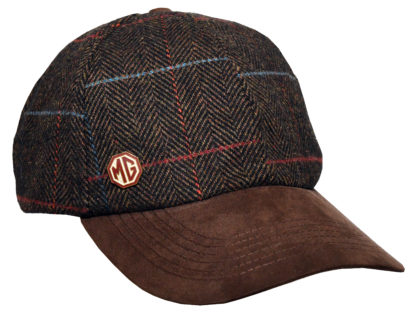 Herringbone tweed baseball cap £12.50
With a curved suede peak, adjustable strap and brushed metal buckle. Free MG Lapel Pin. Wool crushable hat- nice and warm for the open top journeys.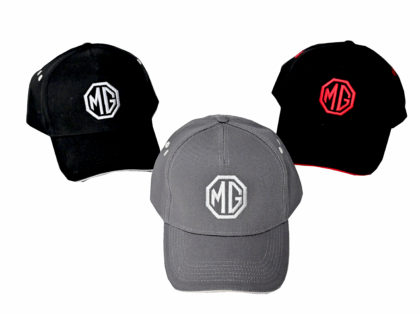 Baseball Cap £10.00
One size fits all MG baseball cap, available in either grey, black or black with red logo. Adjustable velcro strap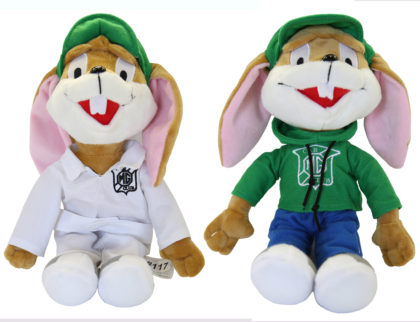 MG Benji and Race Benji Christmas Bundle £17.50
Take the advantage of a £5 discount when you buy our MG Car Club mascot together with the MG Benji in his MG Car Club Racing driver overalls, which is a limited edition of 251 pieces.

MG Garage Street Sign £32.50
Especially made for the MG Car Club. This wooden street sign would be the perfect item for your garage, man cave or she shed.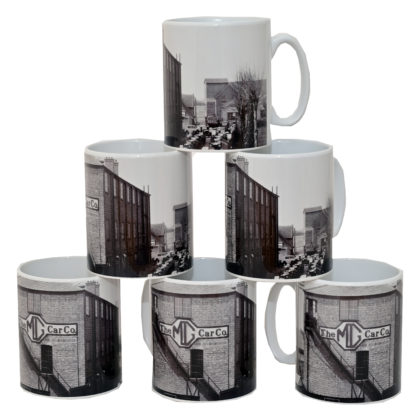 Admin Block Mug £9.00
Featuring the MG factory admin block in 1930s Abingdon.  A sturdy ceramic mug perfect for your hot drink at home or at work. Limited edition with our MG Car Club stamp on the bottom of the mug. All of our mugs are dishwasher safe and can be used with ovens and microwaves. The high quality mugs and ink we use ensures that the picture never fades.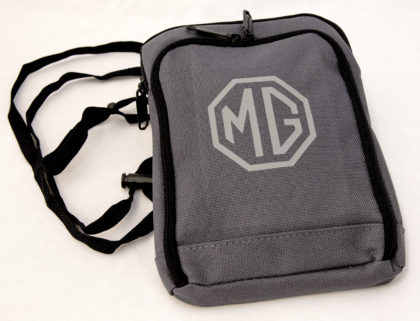 MG Travel Wallet/Pouch Bag £16.50
This MG travel wallet is perfect if you don't want to carry a bag with you. You can carry this under your coat to keep all your belongings safe and not have to worry about leaving your bag behind. Made from strong polyester and printed with the MG logo in grey.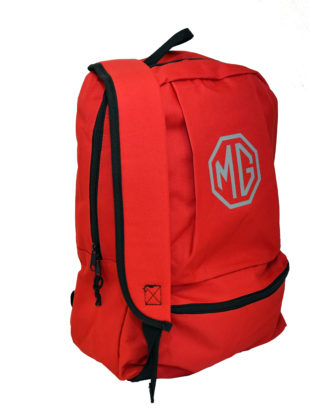 MG Rucksack £25.00
NEW Ripstop Backpack, with MG logo. Backpack in a smart lightweight and durable ripstop material. Large main compartment with extra compartment e.g. for Ipad. Furthermore the bag has two large front compartments with concealed zipper and smaller front compartment with visible zipper and a smart rubber zipperpuller. Size 40 x 28 x 12 cm – 420gr – 100% polyester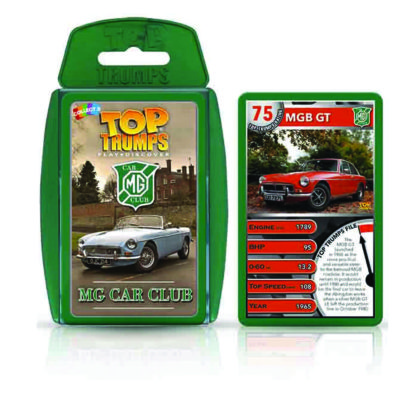 Top Trumps £5
Specially commissioned by the MG Car Club, this unique take on the classic Top Trumps game contains thirty iconic MGs from the earliest days of the MG Car Company, all the way through to the MG6, 3 and GS. Comes with free bonus Super Top Trump card of Old Number One