MGB SSV1 at MGLive! 2016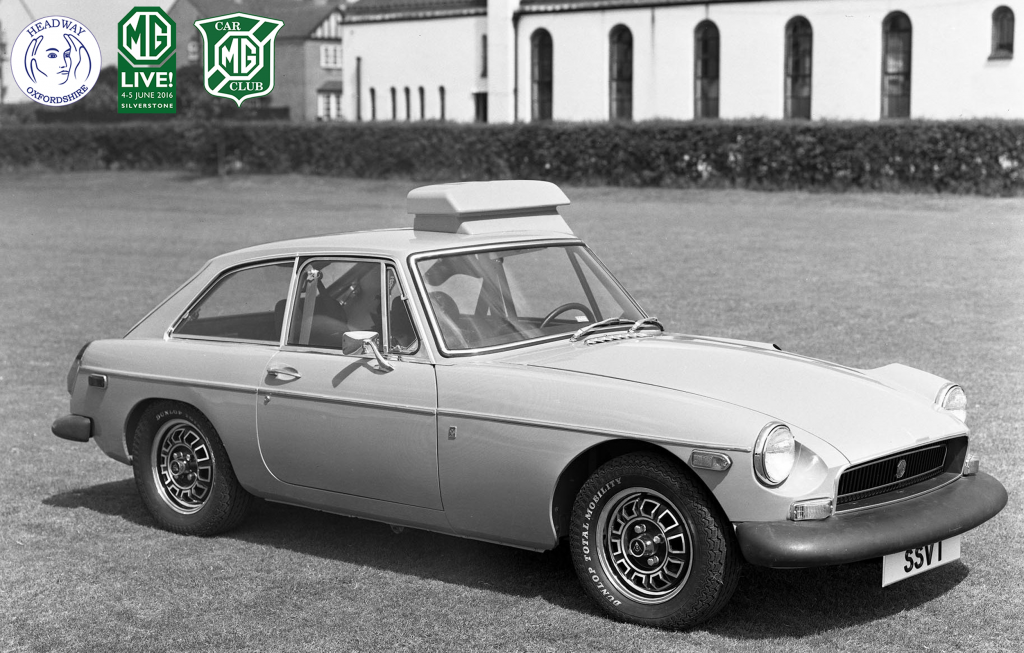 The MG Car Club is delighted to announce that Headway Oxfordshire will have the MGB Safety Car (SSV1) present at MGLive! 2016
Headway Oxfordshire is a local charity based close to Abingdon who offer support to people in the county that suffer from brain injuries. At MGLive! 2016, the charity will be showing their link to the Club through the famous MG slogan and the name of the Club's monthly magazine 'Safety Fast!'.
Thanks to British Motor Museum, Headway Oxfordshire has managed to secure the centrepiece for their display at MGLive! 2016.
MGB SSV1 will be available for all to see within the Headway Oxfordshire marquee across the two day event at Silverstone on the 4th and 5th June.
Headway Oxfordshire's CEO, Jamie Miller said: "It was so important to us that we had something special on show at MGLive! as we were very keen from the start to show a real link and interest to the MG Car Club and MGLive! 2016. We are delighted to have MGB SSV1 in our marquee, and we believe that all MG fans will be interested in seeing it, as well as learning more about what we do, and the safety of MG throughout the years."
'Safety Systems Vehicle number 1' was built very quickly by  MG's engineering department at Abingdon, in conjunction with Body Experimental at Longbridge, to represent British Leyland at the road transport safety conference to be held in Washington DC in 1972.
It was intended to demonstrate that all types of safety system could be incorporated into small sports cars and this MGB GT features just about every safety related gadget imaginable at the time. It was one of British Leyland's first safety car projects and showed how the safety requirements of US federal law could be applied to a sports car.
Today the Car forms part of the British Motor Museum collection, and it's thanks to them that MGB SSV1 is able to be seen at MGLive! 2016.
MG Car Club General Manager Adam Sloman said: "It's great to see that Headway Oxfordshire is really getting on board with MGLive! this year, and having MGB SSV1 adds not only a brilliant link between the marque and the charity but also shows off a very interesting car to fans who may not have seen it before."
Since 1982, Headway Oxfordshire has helped hundreds of patients through various avenues of care, ranging from physical and mental therapy to vocational support and training. To find out more, go to www.headwayoxford.org.uk.
---