MGB Register Lecture: 50th Anniversary of London to Sydney Marathon
To celebrate the 50th Anniversary of the 1968 London to Sydney Marathon, the MGB Register is making the event the focus of their Annual Lecture, which takes place later this month.
The MGB Register has recently restored UMD 534F, which received support from the BMC Competitions Department and was driven on the rally by Jean Denton. Jean spent three years as a professional rally driver before becoming a business person, Government Minister and was made a Dame in 1991.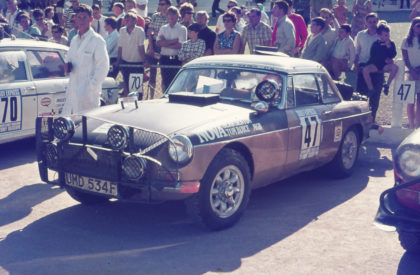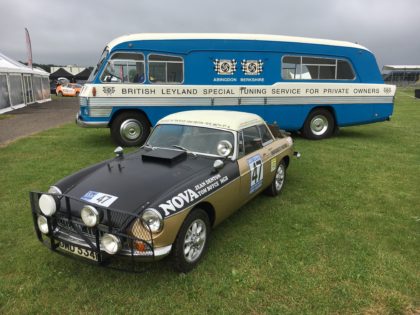 Tom Boyce was navigator on the rally, and also prepared the car. The team finished the rally in 42nd place overall, and UMD 534F was the first and only sports car to complete the event.
Special guests at the lecture will be Paddy Hopkirk MBE and Alec Poole, who finished 2nd on the London to Sydney Marathon, Rosemary Smith who competed in a Lotus Cortina, Peter Browning and Bill Price from the British Leyland Competitions Department will also be attending.
The lecture will be hosted by Graham Robson, motoring historian and journalist on Saturday 22nd September, 14:00-15:00 arrivals from 13:30 at Radley College, Abingdon. Tickets can be booked online at http://www.mgb-register.org/events and tickets are priced at £10.
---