MGB Register appoint new Chairman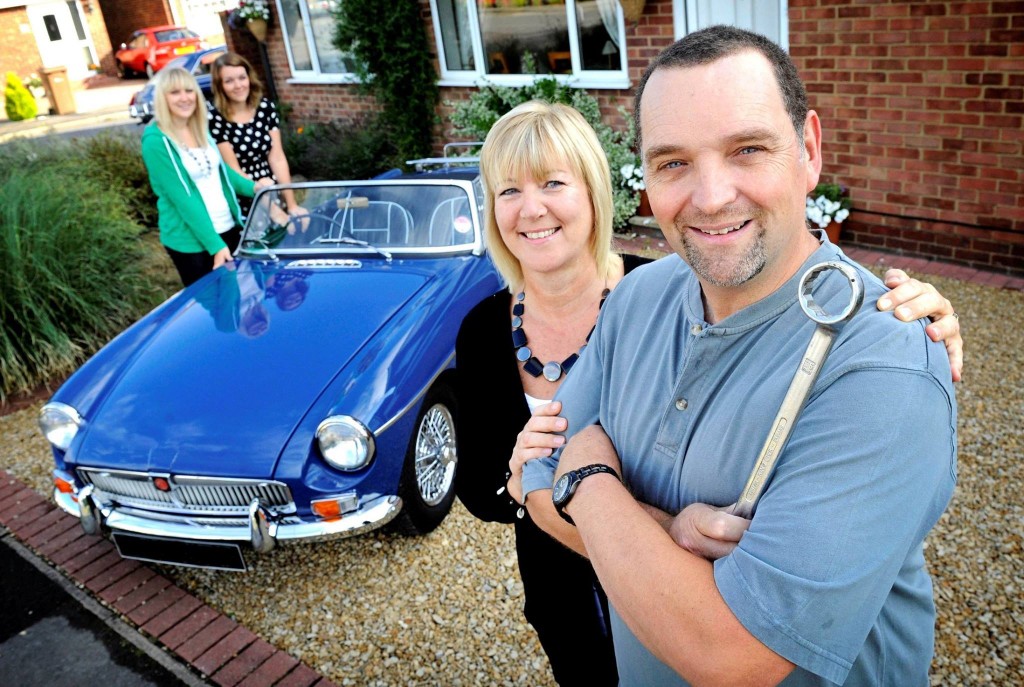 The MGB Register have announced that Graham Dix has succeeded John Watson as their new Chairman. After six years in the role, John has served his role incredibly well, leaving the Register in a healthy state for Graham to come into. The MG Car Club would like to thank John for his huge efforts, and wish both of them all the best going forward.
Graham formally introduced himself on the MGB Register Facebook page earlier today, and below is the exert he used.
Dear All,
Following this year's AGM I was elected as Chairman of the MGB Register, taking over from John Watson who had reached the maximum permitted time as Chairman as per MGCC Rules. Firstly I need to say what a healthy situation the Register finds itself in. This is all due to John's enthusiastic leadership and support from the Committee. In John's Chairmanship, amongst other notable successes, we have seen the Register significantly develop it's communication with you as members using a range of electronic platforms. Namely, the MGB Register Forum, the monthly eNewsletter, our Web Page and Face Book. This is in addition to regular articles in Safety Fast. The Register has year on year provided a range of activities throughout the year, starting with the ever popular annual Spring Run. 
I don't think anyone could match the commitment and enthusiasm John provided to the role so my challenge is therefore to do my very best to maintain that level of service. To do this I intend to make full use of our communication outlets and to maintain the existing activities provided for your enjoyment. We are currently looking at activities for 2017 so if you have any suggestions please let me or any of the Committee know. All or contact details are on our MGB Register Web page.
Some of you may know me as one of the two Technical Advisors for the Register. As many of you will not know me I thought best to tell you a little about me. Here goes. I was apprenticed as an engineer at Harwell Atomic Energy Research Establishment and after a few years became a Design Draughtsman. I left the industry after approximately ten years and joined Thames Valley Police, retiring in 2012 as an Inspector. I currently work at Radley College as a Design and Technology Workshop Supervisor. 
Whilst an apprentice I purchased my first MGB – LAF717F which I still own 37 years on. She was 10 years old when I purchased her, in very poor condition but I patched her up and drove her as my only car for a few years before abandoning her in my parent's garden. Once I became a home owner she lived in my garage for years before I completed a very extensive and painfully slow rebuild. One of my two daughters unbeknown to me contacted the Oxford Mail who were interested in a story of a twenty year rebuild. The subsequent article mostly took the mickey out of the fact that it took so long to restore, but publication of the article came to the notice of John Watson. As a consequence he invited me to join the MGB Register Committee and thus here I am today. The photo is the one produced with the Oxford Mail article. 
It is only a very short time now to the Spring Run and my thoughts have been mainly centred around preparation of LAF717F for the event. As I have retained my Committee role as Technical Advisor I thought it prudent to complete a series of articles in the Technical Section of the MGB Register Forum focussing of my re-commissioning of LAF717F after a lengthy period in storage. I hope some of you will find the issues I identify helpful and that some of you will add value with your own comments, advise, experience etc.
All the very best
Graham Dix
For more information on the MGB Register, visit their website by clicking HERE and their Facebook page by clicking HERE.
---