MG Motor boost Northumbrian network
MG Motor UK has welcomed Richard Hardie MG to its expanding dealer portfolio. Situated 15 miles north of Newcastle in Ashington, the dealership is the first to open in Northumbria and hit the ground running after selling their first MG before lunchtime on opening day.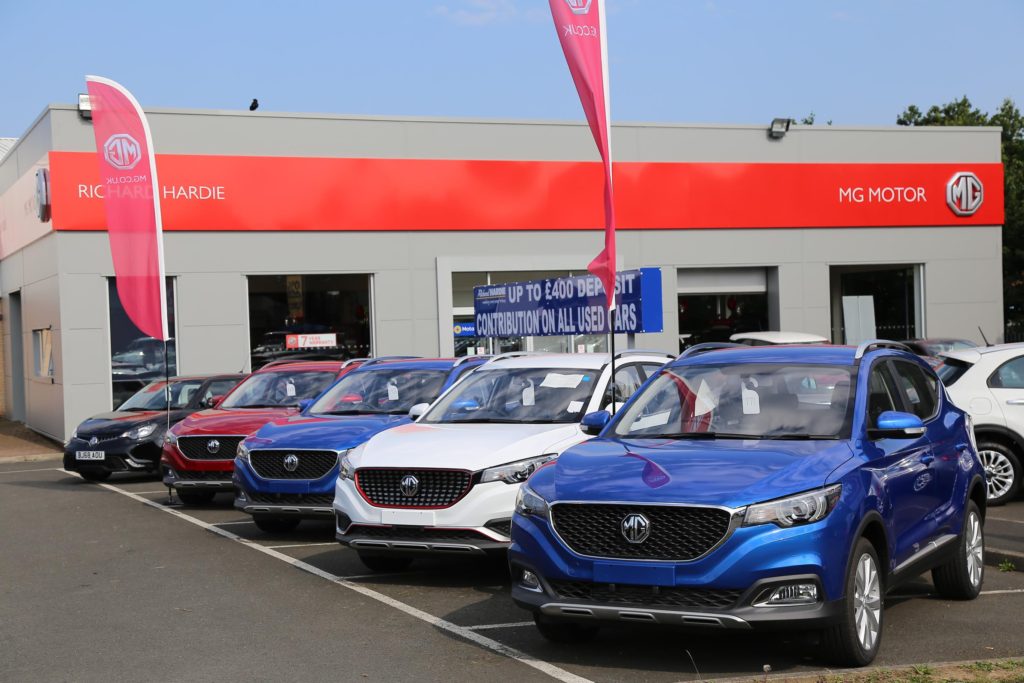 Boasting a bright and spacious seven-car showroom, Richard Hardie MG also provides full maintenance and aftersales support, with experienced technicians trained to work specifically on the MG range. The dealership will also act as a parts centre, with an extensive range of accessories for both the MG3 and ZS available.
Nick Hardie, Managing Director of Richard Hardie MG, said: "We were looking to expand our existing brand portfolio and have been impressed by MG's growth in sales and popularity over the past few years. MG represents a true value-for-money offering without compromising on the specification or technology and are set to add more cars to the range in the coming months. As Northumbria's first MG dealer, we're excited to share our passion for the brand with our customers and look forward to welcoming them into our showroom."
Interest in the new ZS EV is growing across the country and Northumbria is no exception, with the dealership already managing numerous expressions of interest from motorists keen to become EV owners. In line with MG's EV Standards requirements, Richard Hardie MG will be fitted with both standard and rapid charging facilities, providing customers with the opportunity to learn more about the electric vehicle infrastructure.
Arriving in showrooms this September, the ZS EV has already hit 1,000 orders in just two weeks since its official launch to the press and public on 17th July. These first customers were able to grab the all-electric family SUV from just £21,495 after MG matched the government's £3,500 plug-in car grant with a £3,500 grant of its own. The brand has now announced that it will continue this offer for the next 1,000 orders, after which the ZS EV will be available from £24,995 after the government's grant.
David Allington, Network Development Manager at MG Motor UK, said: "As part of MG's long-term growth strategy, we are continually looking to expand our reach to previously unserved areas. Richard Hardie MG represents our first entry into the market in Northumbria, drastically improving accessibility to dealer and service facilities. We look forward to working with the team at Richard Hardie MG going forward, bringing both the ZS EV and future models to their forecourt."
Established in 1974, the Richard Hardie dealership group is comprised of four sites across the north-east. The Richard Hardie MG site is located on Lintonville Parkway, Ashington, Northumberland, NE63 9JZ. T