MG Motor announce new appointments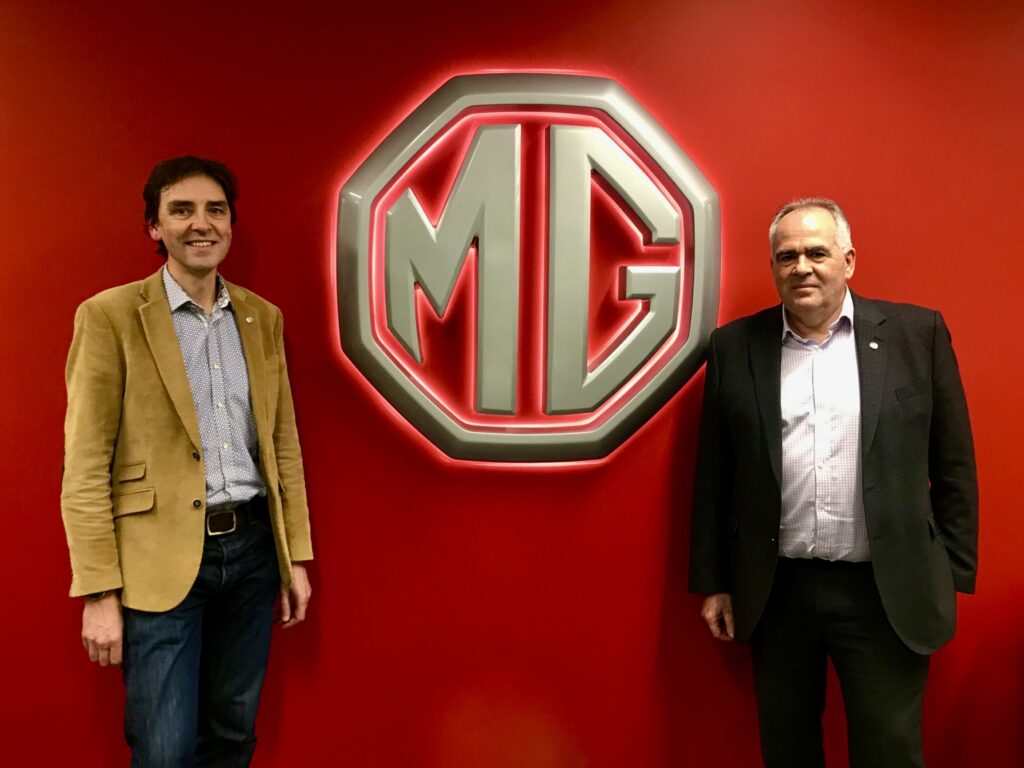 MG Motor has announced two key senior appointments as it positions itself for accelerated growth and EV leadership through 2021 and beyond.
Effective immediately, both Guy Pigounakis and David Pugh will be joining the MG Motor UK team as the brand expands its senior management structure. MG's current Head of Sales and Marketing, Daniel Gregorious, continues to head-up the company's sales operations and will focus on growing his team and supporting the business in the delivery of its ambitious sales plan of 50,000 units by 2025, continuing its unprecedented growth.
Guy will take responsibility for evolving the brand's Sales, Aftersales and Network Development departments and has over 30 years of experience in the automotive industry, working in both retail and manufacturer roles.
He was Commercial Director at MG Rover Group, Sales Director at Hyundai and most recently Head of Operations at Richmond Motor Group.
Guy's experience working for OEM's and dealers gives him a great understanding of the opportunities and challenges in both environments.
He said: "Being involved with the MG brand is a bit of a homecoming for me and I can't wait to get stuck in to supporting the next phase of the company's growth. There is an amazing amount of potential waiting to be unlocked and this is a hugely exciting time to be getting involved."
David, meanwhile, has over 20 years of experience in marketing for Vauxhall, GM and Jaguar Land Rover and was more recently Marketing Director at Hyundai, launching its hybrid and EV sub-brands and "N" performance range. He joins MG directly from running his own consultancy.
He said: "Of all the brands in the automotive industry at the moment, MG is by far the most interesting. It's an amazing brand that's already growing rapidly and is perfectly poised to accelerate that growth as we head towards an electrified future, not least because it is already seen as an EV leader.
"It's a hugely exciting time to be joining the company and there's an incredible depth of enthusiasm within the MG Motor team."
The iconic brand – which has been a motor industry innovator for almost a century – is already ahead of the curve with its plan to offer affordable EVs for everyone, reflected by the fact that last month's largest single shipment of MGs into the UK contained a 66% EV mix, made up of the company's best-selling MG ZS EV, the New MG5 EV and MG HS Plug-in.
The company believes that 2021 has the potential to be its tipping point – the year in which EV volumes could overtake petrol sales for the first time.
MG currently has a network of 112 dealers with further expansion planned before the end of 2020.