MG Car Club needs your feedback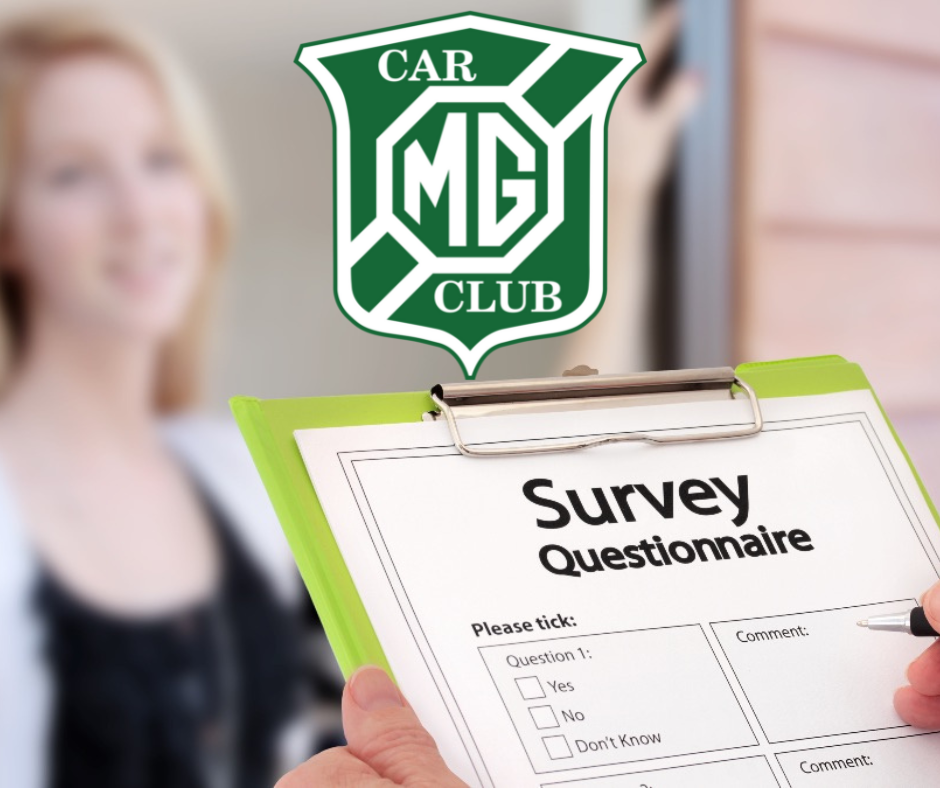 Take part in our latest members' survey!
As you may have read in December's Safety Fast! Magazine, we are requesting your input regarding the support and services provided by your local centre and vehicle register. Your input directly influences how the Club plans activities and support for the year ahead.
The survey is short and only requires around 8 minutes to complete.
We will select a completed entry at random, the winner will receive a £50 voucher for the Club shop in February.

Results will be shared at the March council meeting and published in April's Safety Fast!
To get started, click the button below and log -in to your member account.