MG Car Club welcomes SAIC Design Team to Kimber House
On Friday (21st September),  The MG Car Club played host to a visit from key members of the Design Team of SAIC, MG's Parent Company. Shao Jingfeng (Global Design Director), Zhong Chen (Head of Design) and Carl Gotham (SAIC Design European Advanced Design Director).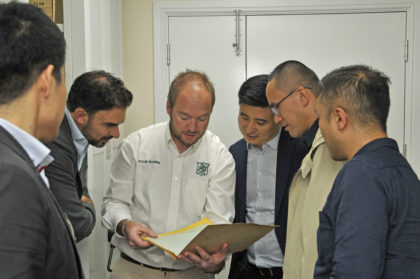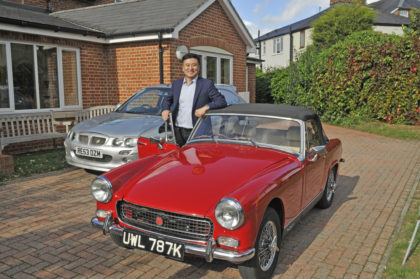 The team have been in the UK for the recent opening of SAIC's Advanced London Design Studio and were all keen to take the opportunity to visit the traditional home of MG and the MG Car Club.
The MG Car Club are World Heritage Partners to SAIC, and Kimber House in Abingdon is the historic home of MG situated directly next to the old factory site.
Kimber House showcased to a selection of classics, ranging from MG Midget, to MGB GT V8 and MGF and TF on the day, highlighting cars from across the Club's membership.
As well as the cars, the trio enjoyed a tour of the building, including the Club's Archive which houses an extensive archive of MG's history from original drawings, photography, vehicle records and memorabilia. The final stop was the iconic admin block before taking the opportunity to become members of The MG Car Club.
"We were thrilled to welcome Shao, Zhong and Carl to Kimber House" said General Manager Adam Sloman, adding "It underlines the strength of our relationship with MG globally – when Mr Shao heads back to Shanghai and sits down to design his next MG, we want him to be thinking of Abingdon and of the MGA, B, Midget and F!"
---