MG Car Club jointly wins National Car Club of the Year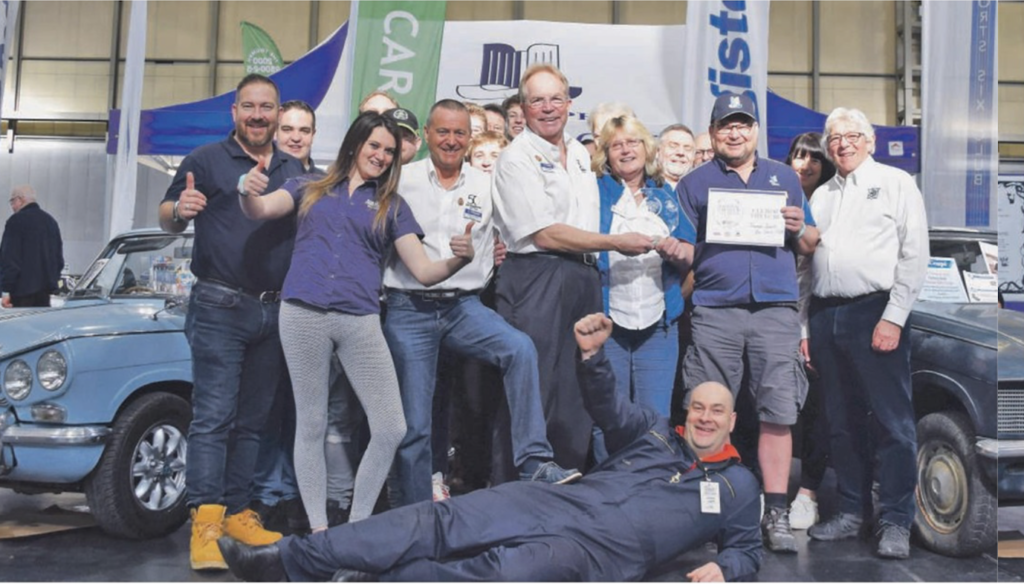 The prestigious annual ceremony was back after its Covid hiatus as the National Car Club Awards were presented for the first time on the live stage during Saturday afternoon at the Practical Classics Classic Car and Restoration Show.
The event, held over the weekend of 18-20th March 2022 saw over 23,000 enthusiasts congregate at the NEC in Birmingham and the MG Car Club enjoyed a varied display showing off MGs from both the central club, MGB Register and Young Members Branch.
The National Car Club Awards, held at the show, recognise the hardworking volunteers, bold new initiatives and greatest restorations from the nation's classic car clubs, including gongs presented for club stands, live demos and cars. However, the headline award, the accolade designed to single out a club for its outstanding contribution to the movement – National Car Club of the Year – was decided upon by a panel of judges including David Whale – Chairman of the FBHVC, David Simister – Editor of Classic Car Weekly, Danny Hopkins – Editor of Practical Classics Magazine and Show Director Lee Masters.
For the first time in the history of the awards, The National Car Club of the Year was awarded jointly, because the judges felt that the clubs had earned it for their collaboration in making the inaugural Triumph & MG Weekend a success. The MG Car Club, Triumph TR Register and Triumph Sports Six Club were named as joint award winners in recognition of our ground-breaking collaboration.
The judges said, "The event highlighted what can be achieved by working together, these three clubs have set the example for others to follow."
Elsewhere during the show, the MGCC Young Members' Branch pulled in tremendous interest as crowds gathered on Friday afternoon to see former Top Gear presenter Richard Hammond unveil his racing MGB. The car, which is being built by his new classic car restoration business, The Smallest Cog, is hoped to be on the grid at MGLive! 2022. Watch this space for more information!
The MG Car Club was presented with a certificate and a glass shield with a photo shoot for Classic Car Weekly undertaken on the club stands, published on Wednesday 23rd March 2022.
You can view a video tour of our stand just after build had been completed on Thursday evening here: https://youtu.be/abDOvJ-JxcU