MG Car Club bids farewell to Sir Stirling Moss, 1929-2020.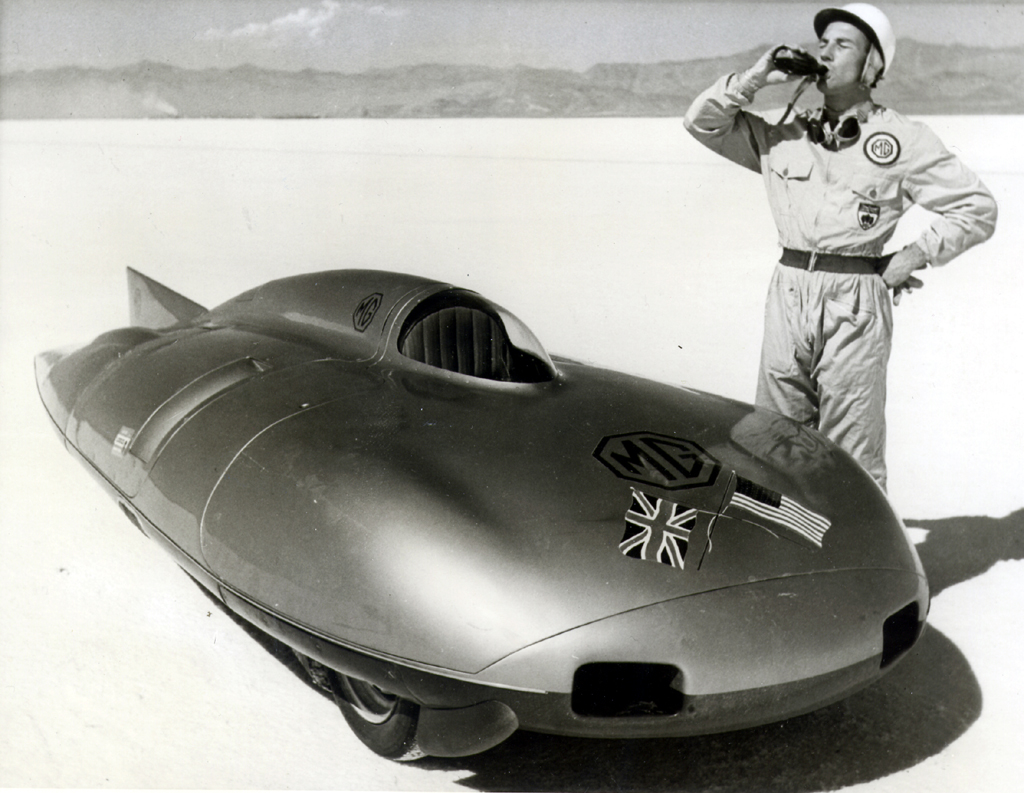 Honorary member of the MG Car Club and motor racing legend, Sir Stirling Moss passed away following a long-term illness. Lady Moss was by his side at Mayfair House until the early hours of Easter morning. Lady Moss said that Sir Stirling " died as he lived, looking wonderful."
Sir Stirling Moss was an incredibly versatile driver and won 212 of his 529 races in his professional career. Sir Stirling was associated closely with Formula One racing, but in 1957 also secured himself a place in MG history when he smashed the class F (1100 – 1500cc) world land speed record at Utah's Bonneville Salt Flats in the streamlined MG EX181.
Moss beat the previous record set by Goldie Gardner to set the bar at an incredible average over two runs of 245.64 mph. 
Although never managing a Formula One World Championship, in 1955 he became the first Englishman to win the British Grand Prix at Aintree ahead of another legend, Juan Manuel Fangio.  Fangio was not only his teammate at Mercedes, who Moss joined the same year, but also a friend and mentor.
Sir Stirling Moss' top – level career came to an abrupt and tragic close in 1962 when he crashed at Goodwood in 1962 and was left partially paralysed and in a coma for 6 months.
Following his forced retirement from top-level motorsport, he remained close to motor racing either via his broadcasting commitments or many guest appearances driving or speaking at historic events.
Moss is widely regarded as one of the greatest racing drivers of all time, but more importantly he will be a sadly missed member of the MG Car Club family.